Learn More About sanrio.com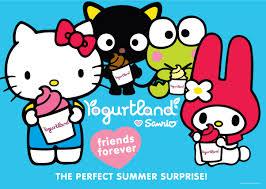 Sanrio is an online store that specializes in gifts and other accessories. They are popular for their Hello kitty cartoon character, which is incorporated in almost every item they sell. Hello Kitty is the iconic Sanrio product. At Sanrio, they believe that a gift is more than just a gift they believe that a gift should make you smile always. In the shop you will find all sorts of Bags and wallets in different styles and sizes. Stylish, playful and still super cute bags from Hello Kitty and friends are all over the shop. You have shoulder backs, envelope bags, tote bags and all sorts of other bags you can order from the shop. Also available are the Sets, these mostly contain a tote bag, a smaller bag and a wallet. If you're planning to travel, travel in style with your very own Hello Kitty suit Case. Available in different models and styles. Or you can travel with a cute Hello Kitty backpack if a suitcase is too large for you. In the Accessories department you will find all sorts of accessories such as coin holders, lunch bags, lunch sets, water bottles, hair accessories and other accessories. For the rainy and cold days they have beautiful scarfs and hats or rain coats. But also don't miss the super cute cellphone cases, the music accessories and laptop and tablet cases.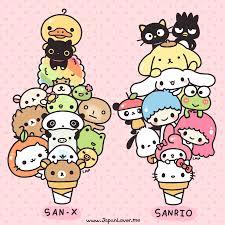 In the home school and office department you will find a wide range of products all related to Hello Kitty. Bookshelves, dinnerware, lunchboxes, water bottles, notebooks, pens, mugs and lots of other cool and cute Hello kitty stuff. In the clothing department, you will find clothes for women and kids. The kids are divided into baby & toddler, junior and kids. Super cute pajamas, blouses, skirts, dresses etc. all from Hello Kitty and friends and from care bears and other cute animation characters. Have you seen the beautiful jewelry from Sanrio, wrist watches, necklaces, bracelets, sets and Earrings? Mostly from Hello Kitty and friends, made of sterling silver or gold plated. The jewelry is from the highest quality and made with extra care. Very popular are also the rings and the jewelry sets from Sanrio. These sets contain a bracelet, necklace and earrings, sometimes a ring is also added to the set. For the smallest among us they have cute little plush dolls and teddy bears of hello Kitty. But also cushions, figurines, arts, crafts and game puzzles are all part of the toys collection from Sanrio. In the Play section of the website you can play one of the fun online games. These games are child friendly and really easy to play. But most of all they are lots and lots of fun. Help Purin catch all his favorite shoes or ask Gudetama anything you like or better yet spin the friendship wheel of melody and see what points you can earn. At Sanrio you will most certainly find a gift for just anyone, a gift that will surely put a smile on the face of the person you're buying the gift for. Sanrio is the only store with the largest Hello Kitty Collection.