Learn More About salonsdirect.com
Whether it is a home salon or a store, finding the best options in hair care and beauty supplies is vital to operating a successful enterprise. There are so many things to consider, though, that identifying the best and most affordable tools can be a bit difficult. Numerous different retailers promise the most advanced technologies at an affordable price, but often fail in their delivery. That is where Salons Direct can help. This store is all about providing the best to their consumers, one sale at a time, and are passing the love beauty and salon ownership on to the next generation of stylists. Salon Direct is a company with a strong history of longevity in the market. The company was developed in 1992 by a husband and wife team. The company, however, was not large from the start. It began with a mail order company that only offered a few products. But, as individuals began to order and see the amazingness of the products as well as the customer service experience, it was only a matter of time before this family-run business became a valued and popular company. To this day, Salons Direct has a family feel. That is because the company continues to hire and promote the family that helped develop who they are and what they stand for.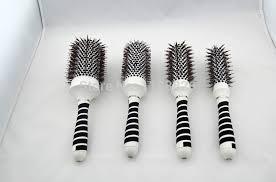 In 2003, the daughters of the company owners became an official part of the Salon Direct name, joining their parents as marketing directors. Even their son-in-law became a part of Salons Direct, when in 2008 he became director of operations. The Salons Direct brand has done more than promote their family, however. They have, through their growth, allowed for the creation of more than eighty jobs. And, as the company grows, they continue to hold onto the family values and belief in customer service that has made them so popular. Salons Direct does more than just provide a few hair dyes and bows for their stylists. On the contrary, the company has a nearly twenty-page brochure that is sent out each year and an over four-hundred page catalog packed with different products. There are thousands of items that can be ordered through Salon Direct making it a one-stop shop for all things beauty. They have hair chairs, curling irons, straighteners and more. They have special salon furniture, makeup sets, and even false eyelashes! For those that want a special deal, the site offers some of the lowest prices for the quality of product provided in the industry. But, they also have great clearance sales as well! The depth of the product line and the pricing has not gone unnoticed. Salon Direct has been awarded two Guild Awards for their web service and they have been recognized in the industry for all of their hard work. With dedication to treating the customer right, answering any and all questions that may arise, and treating their buyers like family, Salons Direct does not look to be going anywhere anytime soon—much to their fans delight.