Learn More About saintbernard.com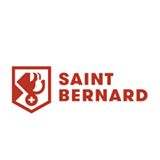 StBernard was set up by Anne and Wes Goyer in 1978 in order to create a city store which would sell the finest ski brands in the industry. The first shop was opened in Dallas' Northpark East which is a shopping center near the famous Northpark centre. Luxury ski brnds like Bogner, Obermeyer, Nills and many more forged a personal relationship with StBernard which were crucial for their initial success. The store has a storage space of 3000 sq feet and is one of the places to buy ski equipment in Dallas. Attention to detail, service and customer satisfaction sets apart StBernard from the crowd. In 1983, StBernard moved to its new 7000 sq foot Dallas location on Greenville Avenue and Park lane. This marked the beginning of the St Bernard sports mail order catalog which eventually went out to over 400,000 people. 1987 saw St Bernard host an elaborate ski fashion show which was attended by freestyle champion John Eaves.
In 1988 after a successful effort in the catalog business, two other StBernard stores were opened and closed while the Greenville Avenue location was being outgrown by the business. Finally in 1993, the St Bernard flagship store moved to its current location in Dallas at Inwood Village. The store has a size of 11,000 sq feet , thus helping it to drastically improve business. StBernard have won the prestigious retailer of the year in 2005, 2006, 2007, 2008 and 2012.
At St Bernard, you have access to over 500 unique outdoor apparel brands. The list has been carefully cropped so that only the best are available, and you can rest easy. You can shop for popular brands like The North Face, Patagonia, Canada Goose, Ugg, Peter Millar and much more. Outdoor clothing brands are available for men, women as well as kids. StBernard provides internationally acclaimed outdoor sports apparel preferred by both professionals and enthusiasts. There is outerwear for camping, skiing, snowboarding and outdoor leisure. StBernard is the leader in outdoor winter athletic wear.
For men there are shirts, shorts, pants, golf, active wear , denim, jackets and outerwear, flees, sweaters, vests, underwear and pajamas. Swimwear includes volley and trunks, board shorts, elastic waists, hybrid, rash guards and accessories. Ski and snowboarding equipment include jackets, pants, fleece, baselayers, ski sweaters, goggles, gloves and mittens, vests, hats, socks, ski and snowboard accessories.

Footwear includes loafers and boot shoes, casual boots and chukkas, flip flops, sandals, athletic, dress shoes, after ski, shearling, golf and slippers. Among accessories you'll find scarves, ski and snowboarding accessories, sunglass, hats, belts, luggage, ties and bow ties, wallets, keychains and watches. Women have access to all the above and also tops , dresses, lingerie, skirts, two piece, one piece, cover ups and rash guards.
Bootis ,wedges, rain and flatwear are the footwear options for women. They can also buy handbags, jewelery, watches and belts. Sporting equipments include skis, ski boots, ski bindings, ski poles, ski bags, boot bags and helmets. Snowboards, bindings, snowboard boots, snowboard bags, helmets and boot bags are available. Among electronics there are audio devices and GoPro. For kids there are ski boots, ski poles, helmets and backpacls. Camping and hiking gear include hammocks, water bottles, coolers, backpcks , chairs and camelbacks. At St Bernard you will also find snowboard tools, snowboar accessories, ski accessories, GoPro and Audio.