Learn More About safetyglassesusa.com

Let's just admit it, you can make even the most menial of jobs seem instantly cooler when you are wearing some very cool sunglasses. But most sunglasses aren't designed to handle the rigours of outdoor work like construction, athletics, military, law enforcement, industrial processes etc as they can break instantly. Trust me, no one likes their favourite shades suddenly breaking on the job. Which is why you need the sturdiest and coolest looking glasses that are not only able to handle your work days but also be practical and good looking as well.
Presenting Safety Glasses USA where we promise you the best looking and affordable safety glasses on the market. SGUSA is a small US military veteran owned business since October 2000 and we always appreciate and understand the importance of our glasses when handling tough tasks outdoors. Browse through the various styles and specs of our inventory, various accessories, apparel, and a lot more on our website to see what SGUSA has to offer for the tough but classy guy out in the field. We also have some great stuff for the gals as well because they too like a tough challenge like us boys. Safety goggles, safety glasses, trendy eyewear, safety equipment, sports eyewear, hats, utility tools, notebooks, LED flashlights, t-shirts, bags etc are all available from the famous brands like Oakley, DeWalt, Ray-Ban, Smith & Wesson, Beretta, and so much more.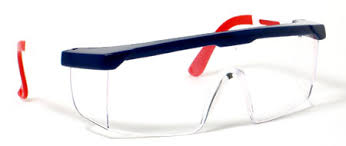 Just register a free account on the SGUSA website, see all our products and accessories based on type, brand, material, and price, place your order, and pay for it safely and securely through any major credit card. Newly registered users can avail our various exclusive deals and discounts for their first buy on our website. We shall deliver our safety glasses to you in a dedicated case through various delivery options in the United States, US military bases overseas, and 32 countries around the world. All orders above $250 qualify for free standard delivery in USA, while active duty US military persons qualify for free shipping at $100 at US bases overseas. In case you are not satisfied with what you get or have a wrong order, please contact us so you can avail our returns policy within 30 business days of purchase.
We also value our customers immensely and are always here to help in whatever way we can regarding our goods and services. Do not hesitate to contact us the moment you have an issue or a query, and we will happily facilitate you every time to ensure you are kept satisfied and happy with what we have. You won't get such a service anywhere else for the coolest and reliable safety glasses that makes your tough work have some extra style to boot.
For more information, please visit the SGUSA official website to see our full collection and much more.http://www.safetyglassesusa.com/