Learn More About rufflebuns.com
Ruffle Buns is the brainchild of Jenny Pierce of Pleasant Grove in Utah. This unassuming person who believes that her work will speak for herself is a full-time mother of five children and is completely dedicated to improve her Mothers Lounge brands. It all began in 2005 when she started with Milk Bands, an innovative breastfeeding bracelet which is now sold in thousands of stores in all over the world. This product has made life easy for breastfeeding mothers in many ways. When Jenny herself realized that there were too many problems involved with breastfeeding and nursing, she felt that she should do something about this. According to her, she was herself not educated enough to tackle the problem. And after much contemplating, she launched the 'flip-able' bracelet which made breastfeeding easy for mothers who are nursing. Jenny is glad that she could use her experience to create something for mothers who had been facing issues with breastfeeding for so long.
Because she is a mother herself, she has vowed to make life easier for mothers all over the world. And that is why she has come up with a range of amazing products which can make things easier for moms. Since 2005, Jenny has discovered amazing baby lines like Seven, Udder Covers, Carseat Canopy, Nursing pillow and branded baby slings. Jenny is devoted to designing. She is always experimenting with logos, fabric prints and images that are mostly used in her brands. In fact, her Ruffle Buns has also proved to be ahead of its times in many ways. She is a visionary and she continues to experiment with baby and mother lines products! If you look at the products in Ruffle Buns, you will find that all of them are very different and designed to make a mother's life easy and simple. Take Breast pads for instance; they are available in lovely prints. Jenny has made a simple thing like breast pad quite stylish as she knows that having a functional thing is not enough; it will not grapple anyone's attention unless is its designed with passion and care.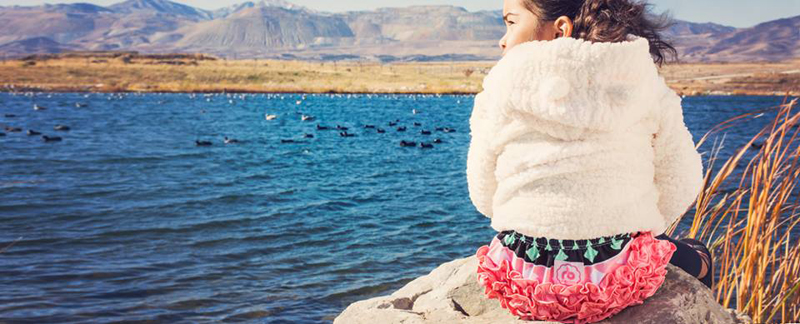 Take another product like Car seat Canopies. They are such a lovely creation. Think about carrying the child in a carseat under the scorching sun. The canopy like feature creates the perfect cover and protective shield for the baby. A variety of products, all extremely useful and functional for the baby are easily available in Ruffle Buns. The stylish baby slings with prints will simply blow your mind off! And how about looking at the fashionable buns with ruffles which will make your baby look like a model! It will be a pretty picture indeed! The patterns are extremely playful, and if you are looking for something different, how about checking the jersey pants with jersey ruffles? The satin bloomer with bow is also equally lucrative! Check out the jerseys with satin ruffles or the beautiful American-print pants with ruffles!