Learn More About rokform.com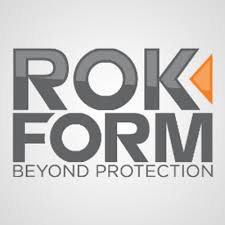 Production by many largest companies of the world have provided a platform for many smaller industries, as compared to them, to introduce themselves to the world. Example of this can be the mobile phone and other companies producing electronic products like laptops, mobile phones, iPads, iPods, etc. These products have given rise to the businesses which largely base upon making protective gears and covers for such products which are very common and popular these days. One of such companies is Rokform.
Founded in 2010 in Santa Ana and launched itself for the first time in 2011 in the world market, Rokform is a prominent name in consumer electronic industry. Jeff Whitten is the CEO of the Rokform with nearly 50 other employees working besides him serving as the contributors to the great name of the company. They started with designing products for iPhones, iPads, etc which were followed by the products designed and engineered for Galaxy series, which was launched later. Their wide range of products included mountable cases and covers, screen protectors for phones, pads and tablets, stands made up of billet Aluminum and polycarbonate accompanied with other accessories of such products. Innovation is something which has kept themselves going in the ever increasing electronic consumer industry.
Rokform's biggest achievement according to them is their famous V3 Mountable Case. Their cases not only have integrated mounting system but they are also equipped with optional magnetic mounting system to reflect the comfort and versatility they provide to their users whether they are in car, home office or any other place. You can make every place of your home a mountable place for your iPhone, iPad or Galaxy S3. Since the company is founded by the people who have worked in powersports industry, other workers of the company get all the guidance and ideas about latest designs and materials to be used to create a high technology product. Consequently, their products are successful and award winning everytime they come up with something.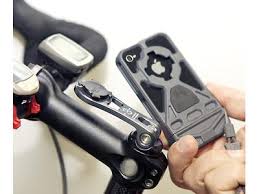 The best thing about these mountable cases and other accessories is that not only they serve the basic purpose of protection and convenience, they also add style to your gadget through their catchy design. Protectors, covers and cases are designed keeping in view the style-oriented nature of the users who love to add style to everything they use. So, these accessories add to the coolness of your entire look and image as people these days also get these cases by the consideration of whether they will complement their look. Designs are available in a wide range to choose from.
Their collection of the iPhone cases include rugged case, crystal case, crystal case with sticker, plus rugged case, stowaway case, plus crystal case, plus crystal case with sticker and shield cases with all of these including magnetic car mount. Furthermore, universal phone mounts and shield cases with custom properties and wall mount feature for iPads are also a part of their beautiful collection.
All the products described above are available in a variety of color combinations, so you can get what you want even when it comes to how it looks! Visit us for more details at:www.rokform.com