Learn More About rogerssportinggoods.com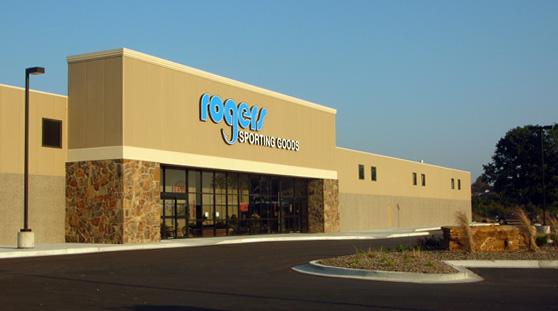 This is a family-owned retail store that sells fishing equipment, sporting and hunting gear. The store has been in existence for more than three decades now and the quality of their service keeps getting better. Their head offices are located in Missouri, USA.At Rogers Sporting goods, you can find all that you need for leisure and professional activities. The products that are featured include a variety of brands from different manufacturers. There are hunting equipment, archery tools and ammunition. You will also find guns and tools to use when doing marine activities.Turn fishing into an exciting activity by getting all your equipment from Rogers Sporting goods. They have the best to help you become a great fisherman. You can find rod and reels or the rod/reels combo. You can buy several for group fishing as a family or together with friends. Hooks and soft baits are also available making Rogers a one-stop-shop for a fisherman. If you live in the Antarctica or simply enjoy doing ice fishing, then you can get ice augers and Eskimo shelters. The Eskimo Shark Z51 8 in Power Ice Auger is one such product that you can use when you are in icy areas to better your fishing experience.Archery has never been better. With Rogers Sporting Goods, you can find an array of archery tools and accessories. They sell brands from Hoyt, Matthews, Bear, PSE, Elite and Mission. Become the next sharp shooter by buying the quality bows, arrows and other accessories. There are various models including compound bows, Cross bows and fishing bows. The Barnett Jackal Crossbow Package is one of the bows sold by Rogers Sporting Goods. It has a stylish look and guarantees the user safety thanks to its anti-dry fire feature which prevents it from firing when there is no arrow. Because of this, the bow will serve you longer.Life does not end in the fields. In fact most activities are carried out at home. After a hunting session, you will want to dress and preserve the game meat in your house. This is why Rogers Sporting Goods offers home appliances. There are meat grinders in the stores to help you prepare and process your meat for wonderful delicacies. The Realtree Outfitters #22 Manual Meat Grinder and Sausage Stuffer is one of the devices you will find at the store. Other home appliances include solar panels, cookers and generators.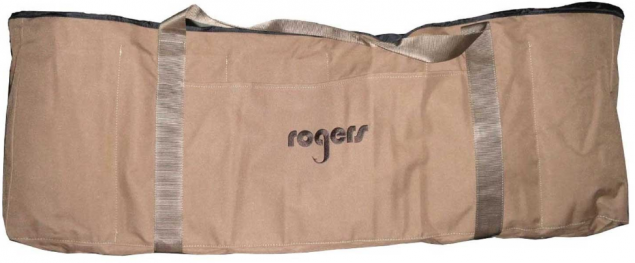 There are lots of unique commodities that you will find at Rogers Sporting goods. Such include the game cameras. You can use this to record the events in the field and keep memories. There are also fishing boats and kayaks. The Pelican Pursuit 100 Kayak is one you can buy from the store and it looks great. Sports gears are a big part of the merchandise at Rogers. You will find the complete set that you need for any sport ranging from gloves to jerseys. Apart from sportswear, there is also clothing for all the family members.You can buy online and make payments via PayPal and credit card. Credit cards can be used to pay for any products in the store. PayPal is used for most of the products except Shotgun Shells, Choke Tube and Knives. Shipment is made to the billing address but if you want the deliveries made to a different address, you can call Rogers Sporting Goods to clarify the details. Free shipping is provided for the 48 lower states. You can also choose to have the products delivered within one or two days. You can get the item the same day if you make the order before 3 PM Central time.