Learn More About roboform.com

This company wants to make their clients' life easier and more secure. The mission is to create world class innovative software products designed to make computer-use faster, easier and more secure for individuals and enterprises around the world. Siber system is a privately-held company, headquartered in Virginia, Fairfax, USA, with offices in Russia and Japan. Siber Systems began its journey in 1998 to turn scientific findings in the area of text parsing, transformation and compilation into useful commercial technologies. The company released RoboForm password manager, the first consumer product in 1999. Since then, it has been translated into over 30 different languages and has millions of active users worldwide. In the year 2004, Siber Systems developed RoboForm2Go, which is a portable version of RoboForm that allows users to take their passwords with them. The latest product is Good Sync, an easy, simple and reliable file synchronization and backup solution that the company released in the year 2006. Good Sync already enjoys numerous favourable reviews from both press and the users. The software has an outstanding reputation and has received thousands of media reviews including reviews by the New York Times, Wall Street Journal, Morningstar, Baron's, Financial Times and more. The software was named as PC Magazine Editor's Choice and CNET's Best Software of the Year.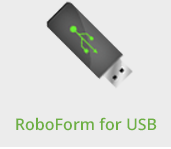 The Employment Opportunities in Roboform are commendable. It istrusted since 1999; millions of users across the globe have discovered the benefits of using the password management software. On the web page a short summary of how all the features work is provided.Siber Systems is a fast-growing company and is always looking for self-motivated, talented individuals who take pride in their work and are rewarded for their efforts. To check out the list of current openings, one can go through the company's web page. Siber Systems offers the best and most generous affiliate program with a world class Affiliate Management System, which provides affiliates with all the tools that one requires for succeeding. Other users promoting the products have a big reason that the company's software is so popular today. One can also check for the same on the website. Small and medium sized businesses and several individuals have taken advantage of Siber Systems' Reseller Program. To learn more about the Reseller Program, you can callKaitlin Couillardat +1-703-218-1851 x115 or send an email to resellersiber.com. The program provides sales tools, product discounts, marketing materials, and dedicated personnel, to support the Resellers in their marketing and sales efforts.Strong and Unique Passwords are a Must to protect one's Identity. The most important thing one can do to protect their data is to use unique, strong passwords for each website that one can use to login for, particularly for the sites which contain personal information like banks and eCommerce sites. In this way, if anyone's information is stolen, they can limit the damage to that one site. Hackers will not be able to access the financial or medical data, personal information on other sites.One can have a free trial for password safety solution, the option is available on the company's web page. The Microsoft windows XP, 7, 8, 10 even server, Mac OS X 10.6 and later, mobile devices all these work with all major browsers.Although RoboForm is primarily a password manager and the company offers so much more. Click on any of the links given to learn more about some of the top features.