Learn More About roadrunnersports.com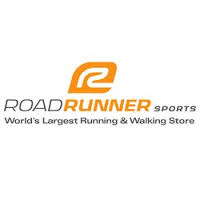 Road Runner Sport was founded by Michael Gotfredson, fondly referred to as Mike G. or Chief Runner in September, 1983 to provide sports minded people with an alternative, a ability to buy quality fitness products at great prices. Back then, Road Runner Sports was just a garage space in Del Mar, California and on the first day of business, the lone employee took seven orders.Each order was taken by hand on credit card forms, individually phoned in for authorization and shipped out with handwritten mailing labels. Checking inventory required the sales representative to open the warehouse door and ask manually for the order, when a shipment of shoes arrived, all work stopped. The entire company went out to check in the 100 or so pairs of shoes and process the orders. From the beginning, the importance of teamwork played an essential role in our growth and success. Twenty-eight years later, Road Runner Sports can attribute its successes to the special one-on-one relationship it enjoys with the customer. That relationship has flourished because their employees now over 800 make the most of every opportunity to interact with customers. Each and every order taken & shipped, product selected for the catalog, website, retail store, catalog mailed, and more are opportunities to establish and develop a personal relationship with all of their customers.
Road Runner Sports now have distribution centers in San Diego, California, and Columbus, Ohio. Additionally, they have neighborhood retail stores throughout California, Washington, Oregon, Arizona, Colorado, Maryland, New Jersey, Georgia and Virginia, with more on the way. Road Runner Sports' size and locations may have changed, but the one thing that remains constant is their commitment to customer interest, their passion for running and fitness. Road runner found their luck in selling online with the advent of information technology and they serve a wide audience with their great offerings. The online store is beautifully designed with state of the art interfaces which not only makes it easier for the customer to use the store but also gives a pleasant effect, neither design or functionality were compromised when developing the online store. Their delivery system is one of the best and it takes at maximum 2 hours to process and dispatch order, that the second your order hits their warehouse; a flurry of people leap into action zipping your gear on the truck. Shipping may cost a bit but is tonally free for their VIP customers or special members who have to pay nothing to avail their excellent products at their doorsteps. On some special days like New years, Memorial Day, Fourth of July, Christmas day, New Years etc., it may take the store extra time to get the order ready and customers can expect their thing the next day. Delivery times may depend on the locations, weather and other circumstances, but membership at the store can be upgraded to 2 DAY Shipping for an additional $5.99 ($7 for non-VIPs) and your order is GUARANTEED on your doorstep in two business days when placed by 11:59 am PST Monday through Friday. You can also choose Express NEXT DAY Shipping for $14.99 ($20 for non-VIPs) to GUARANTEE your order is in your hands the next business day.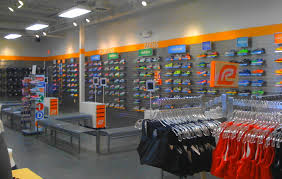 They offer a 90-day trial period for their products, you can comfortably use and try out their products in the set duration and if you don't like them, get them exchanged easily without nay questions asked. The 90-day period is however for VIP members and it is advised to sign up for the membership straightaway. Regular customer also get ample enough time with 60-day usage period, however they must return shoes in new and unused condition with the original tags and packaging to be taken care of. The store recommends to try out your new shoes for 30 minutes and walk around to satisfy yourself with them and if not get them sent back straight away so I easier for both the parties to get what they want.
Road Runner Sport has seen great success over the years and this is hugely because of their dedication and hard work to please the customer and it has in return benefited them greatly in terms of profit.