Learn More About ritzpix.com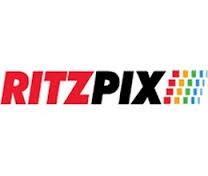 Want to make your cherished memories into elaborate collections for yourself, your family and friends? Want to avoid going to a store or shop miles away and simply upload your pictures online to get them as photo albums, mugs, books, calendars, enlarged portraits, modified works of art, special gifts and much more in high quality at an affordable price? Then RitzPix is just the solution for making your moments even more beautiful for any occasion, special day, holiday, or normal day!
In July 2003, RitzPix.com was launched as an online imaging site by its prestigious parent company Ritz & Wolf Camera & Image (established in 1918), providing online ordering and pick-up at retail locations. Ritz Camera is perhaps the most famous camera and photograph store in the USA and Ritz Pix is their latest sensation to become the talk of town. RitzPix offers services for prints, online storage and more than 100 personalized photo gifts, the company continues to dedicate its legacy to empowering consumers to share, display and save all of life's treasured memories.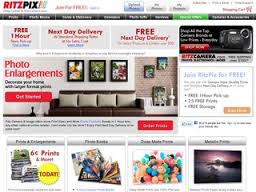 Its easy to do so. Just sign up for a free RitzPix account, upload your photos into our safe (and unlimited) online storage, create anything you like from them, and just order them online to be delivered to your doorstep. New signups also get their first 50 prints absolutely free for their photos! You can even use our free iPhone/iPad app to connect with your RitzPix account and place an order on the go. You can make anything you like from your pictures. Personalised posters, collages, different photobooks, personalised photo cards, and so much more. We also offer premium services including scanning, film developing, passport photos, image recovery, video transfers from VHS to digital media, mounting and lamination as well. All easily done by visiting the RitzPix website.
Want to see if there is a RitzPix outlet near where you live? Just browse through our locations and avail our free pick-up option. You can even meet our experts at those outlets and take any advice or printing tips to get your best memories to become even better and long-lasting. If no outlet is near you, then remember that all RitzPix orders above $30 earn free shipping anywhere in the USA. We also value our customers immensely and are always here to help in whatever way we can regarding our goods and services. Do not hesitate to contact us the moment you have an issue or a query, and we will happily facilitate you every time to ensure you are kept satisfied and happy with what we have. You won't get such a service anywhere else.
For more information and to join us, visit our website and start making your photographic memories into something long lasting and artistic via the RitzPixteamhttps://www.ritzpix.com