Learn More About revantoptics.com
Revant optics is an online shopping store based in Portland. It was founded in 2010 by Jason Bolt as Visionary lenses and has grown to be a premier eyewear retailer customizing your favourite sunglasses to suit your needs. It specializes in reverterlizing old pairs of sunglasses that have their lenses, broken by replacing the lenses and also customizing lenses to fit your daily routine. It was founded out of need by Jason Bolt when he wanted to replace the lenses of a pair of sunglasses and found out that it was expensive.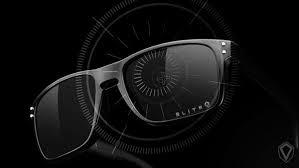 Revant optics charges 30 to 40 percent less on these replacements compared to the sunglass brand that sold it. It has grown rapidly over the past five years, attracting new customers worldwide with over 35 percent of its customers living outside the US. Revant Optics attributes its success to its active and helpful customer service which incorporates how to videos that explain lens replacement. It hopes to grow from selling nonprescription lenses for sports optics to a far more technical product that is the prescription lenses for sports optics.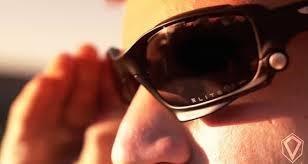 It relentlessly pushes the boundaries about what is possible in lens performance and customer experience by continuously innovating and providing its customers with purposeful, fine-tuned, built for adventure lenses. Because of the quality products that they offer Revant optics gives a 365-day warranty on all the products they sell. Their services are simple and clear cut, which means that they don't compromise on the value, giving you unmatched services like free shipping anywhere in the US and when you have queries, an expert will be on hand to explain everything you need to know. So if you love the outdoors and that pair of sunglasses that you love get damaged, contact Revant optics and have a replacement. Have them customize your lenses to your specifications and continue enjoying your adventurous life. They also provide an avenue that customers can leave feedback and suggestions about the lenses and Revant optics uses them to ensure that quality service is upheld. So don't complain about exorbitant prices, lacklustre services or lack of support for older models when Revant Optics offer you the best in terms of service, product and customer care.Revant Optics online service is impeccable; having a user interface that anybody can manoeuvre showing all the products and services they offer. Connect with them and learn from the best, get to know the different types of lenses and get to know about the lens technology. If you have any questions regarding Revant Optics you can check their Frequently Asked Questions and find an immediate answer or fill up the contact form provided on their website and they will get back to you.Get first hand tips about replacing your sunglasses lens from Revant by following them on social media site and watch how to replace lenses videos from the professionals. Why get overcharged for services that you can get at low prices, log in to their website and search for the lens you want and order it.