Learn More About raymourflanigan.com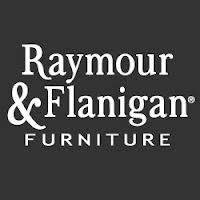 Raymour And Flanigan Furniture was founded by the two brothers Bernard and Arnold Goldberg in the year 1947. The very first showroom of this organization was set up in Syracuse, New York. In the year 1972, Neil Goldberg became the existing CEO and President of the firm. After the firm held a strong connection with its customers, it established a complete showroom where people can come and shop for the luxurious furniture at reasonable prices. The era of 1990s is considered to be a notable time period for the company. It is so because it acquired 14 Flanigan Furniture sites in Western New York, thereby enabling the firm to secure the top most position in the furniture retailing industry in New York. Raymour And Flanigan Furniture succeeded in taking its business to newer heights by opening almost 50 furniture showrooms in 6 Northeastern states by 2006. By purchasing Alpert's Furniture in 2007, it managed tapping the markets of Rhode Island as well. To fill up the minds of the aspiring individuals with the charismatic qualities, it inaugurated its 'Leadership Development Institute' in Liverpool premises. The company kept on expanding its presence in different locations to make it easier for the customers to buy home décor, furniture, mattresses and anything that could give a mesmerizing look to their home. By introducing mats, rugs, throw pillows, etc. in the year 2011, the company was victorious in reaching a wide section of masses via online mode.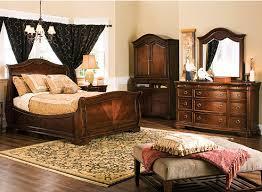 Along with the provision of superior quality furnishings to its customers, the firm also aims to sustain the environment where it carries out its operations. By undertaking Green-e certified renewal energy credits, the firm has been able to decrease the impact of greenhouse emissions to the maximum levels. Another step taken by the firm for preserving environment involves recycling materials effectively, setting up HVAC equipments to save energy and using fluorescent bulbs.Adding modern furnishings to your home is going to be a far better idea than getting it remodeled or replaced with a new one. At Raymour And Flanigan Furniture, you can explore a huge collection of furniture that can only compliment the aesthetics of your home. Here, you'll find a wide range of affordable products from the world's reputed brands such as Bellanest, Steinworld, Comfort Revolution, etc. As the furnishings are available in different styles, patterns, sizes and colors, you'll certainly end up finding at least one classic item from this online store. By purchasing the most attractive décor and furnishings, change the monotonous look of your home and make it a symbol of your perfect yet classy lifestyle. Even if it is about recreating a particular section of your house, the firm will offer you the best products meeting your requirements and budgets.