Learn More About qssupplies.co.uk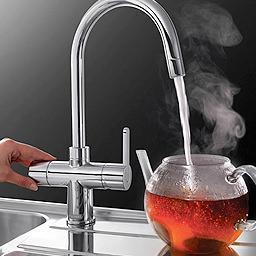 QS Supplies specialize in innovative and high quality designer bathroom suits, spacious shower enclosures, furniture units, bathroom accessories and other similar items. They pride themselves in the high quality of their goods and the affordable price they manage to pull off for their customers. Their designs are trendy and chic, and will definitely bring a dose of elegance to your home. Storage room their cabinets and tallboy units provide is ample, so it will definitely solve all your bathroom storage issues. Their exceptional vanity units from world famous suppliers feature the best fitting on the market which give the items durability and makes them an efficient tool. They have a large number of products that come from prestigious brands and feature some of the most intricate designs you can find. Apart from bathroom elements they have a myriad of taps, showerheads, shower valves, basin and bath taps. If you enjoy brass, QS Supplies is a perfect place for you; they have more than ten thousand brass wares in their catalogue. Their collection, although filled with aesthetically pleasing items, does not lack in functionality or durability, all items are expertly made by top tier crafters from the industry. They are very cost effective too, as their prices are extremely affordable for such quality products. All the items are very effective and highly functional too, and will last you for many, many years.
If you are interested in bath screens and walk in showers you can get them all at QS Supplies. Well known manufacturers like Manhattan, Lakes, Duravit, Imperial, Ideal Standard and Phoneix all have their products in QS Supplies, and you can order their products easily by registering on their website. If you are in a mood for some classy shower enclosures take a look at their Heritage and Imperial Bathrooms ones, and if you are looking for a more contemporary vibe take a look at Simpsons and Phoenix line. If you prefer minimalistic designs they have a huge selection of wall hung variety units, back to wall WC, mirrored cabinets with LED lights and many more similar fittings. Their luxurious shower enclosures are made from durable, tough glass. They feature elegant and classy design that is easily customizable so you can create your own style by combining different elements from QS Supplies catalogue. If you have any questions you can easily contact their customer service by visiting their website and sending them an email or dialing their phone. You can order every item you see on the website and it will arrive straight to your front door in a very timely manner. All payments go through secure channels; PayPal, Visa, MasterCard, Maestro, McAfee, VeriSign and Sage are all accepted. Register now, after a few minutes you will be able to add items to your shopping cart. Simply confirm the order and proceed with the payment and the item will be on its way to your home. Make sure to visit often since they do have a tendency to post sales and various discounts, so you will definitely want to make use of that and save even more money.