Learn More About qantas.com

Qantas is the largest domestic and international Airline Company in Australia with operations dating back to 1920. Launched and founded in Queensland as originally as the Queensland and Northern Territory Aerial Services Limited (QANTAS), the airline is considered as the world's leading long distance airline and one of the strongest brands in Australia. Wit their top notch service, they have built a reputation for excellence in safety, operational reliability, engineering and maintenance, and customer service. Qantas today has expanded to form "The Qantas Group" who's main business is the transportation of customers using two complementary airline brands - Qantas and Jetstar. They also operate subsidiary businesses including other airlines, and businesses in specialist markets such as Q Catering. Their airline brands operate regional, domestic and international services. The Group's broad portfolio of subsidiary businesses ranges from Qantas Freight Enterprises to Qantas Frequent Flyer. The company has employed over 30,000 people with approximately 93 per cent of them based within the host country Australia.
Qantas airlines today stands as Australia's leading premium airline and is dedicated to provide the best on flight services in the country. They aim to meet expectations of there customers every time they fly, and for that have continued to invest in their business, evolving their offerings on a regular basis. The major destinations they fly regularly to include: Australia, Melbourne, Sydney, Brisbane, Europe, London, Middle East, Dubai, NZ and South Pacific, Noumea, Auckland, Nadi, South America, Santiago and Rio de Janeiro. These are not the only destinations the airline flies too, with flight plans being updated regularly on their online portal.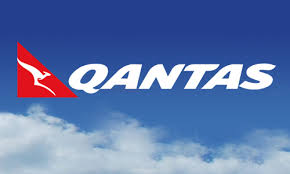 What makes the airline so successfully is commitment to rules they have set for themselves, the company has nevercompromised on safety and has prioritized it over everything. They are committed to getting customers and their luggage to their destination on time. The Airline has taken the responsibility of looking after the customers and making arrangements for them if things don't go as planned. Even though the company is committed to carry their operations on time,sometimes bad weather, natural disasters, technical problems, operational and other issues can cause flight delays and even cancellations. If this happens, they will do all they can to fix the problem and keep customers informed of developments and the choices that are available to them. If a flight is cancelled, they offer an alternative flight and make sure that they get the customer to their destination at no additional cost. In case alternatives cannot be arranged the whole ticket is refunded to the customer. If customers arrive at the require destination which is not their home city and the luggage is delayed for more than a day, the airline will will provide for your purchase of basic comfort items while they continue to track down your baggage. These commitments to the customers are in addition to any other rights they have under their Conditions of Carriage. The company has enjoyed great success and this is just because of them sticking to these rules to facilitate the customer.
Qantas Airline tickets can be reserved from their online store which accepts electronic payments of all sorts and lets you print a receipt as record of purchased. The process to book a ticket is very simple, the store takes the customer through all available options and gets them to their desired service easily.
Visit us at:www.qantas.com