Learn More About printplace.com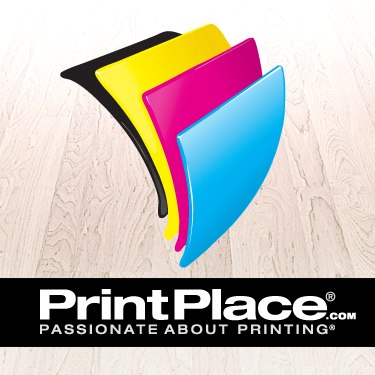 All businesses today rely on printing to some extent and it is crucial to their success. Keeping this in mind, Shawn Petersen opened PrintPlace.com where he could integrate his passions for printing and automation technology at the same place. PrintPlace is unique in the sense that it focuses solely on its customers and employees. Customers like doing business with PrintPlace ant the employees are in harmony as well. The art department at PrintPlace is made up of experienced graphic designers who are quick to spot issues with the bleed, resolution and other technical details of printing. Their technical skills are above par and they carefully go through each piece of work before it is printed. Their extra quality checks ensure that you don't have to compromise on quality or deadlines. After a customer's job passes through the art check department, it is taken over by the pre-press and press room team. Finally the bindery staffs take over to give the product its finish. PrintPlace even offers five guarantees with every order, so you have every chance to get your product just the way you wanted it.
PrintPlace is a specialist in fast turn, full colour, digital and offset printing. They also offer customers direct mail services, which makes it easy for customers to print and ship from the same place. The size of the order does not matter. What matters is PrintPlace's exceptional quality and unmatched services. There are same day and 1 day printing turnarounds for those with tight deadlines and PrintPlace is proud to say that they have never once failed to deliver. There is a customer service team situated at Arlington, Texas and they hold all the answers to your queries. Products that PrintPlace deal with are; booklets, bookmarks, brochures, business cards, calendars, catalogs, Church booklets, Church Brochures, Church Bulletins, Church Connection cards, Church door hangers, Church invite cards, Church postcards, comp cards, door hangers, envelopes, Every Door Direct Mail, folded business cards, file folders, flyers, greeting cards, half-fold postcards, hang tags, invitations, labels, letterheads, magazines, menus, newsletters, notecards, note pads, offering envelopes, pamphlets, postcards, presentation folders, rack cards, sales sheets, stickers, table tents and trifold postcards.

Once you select a particular product to be printed, you are taken to a menu where you can set options like size, quantity, paper type, printing and turnaround time. Finishing options that you can choose from include Front coating which can be gloss aqueous or matte aqueous and back coating with the same options. Folding options include accordion folding, half folding, tri (letter) folding, and Z folding. You can choose between scoring and no scoring. Hole drilling options come in various diameters, tabbing comes in single, double and triple tab. There are options for shrink wrap and custom trim too. PrintPlace has a price match guarantee, if you find a lower price for the same product with the same specifications, then they will match it. Their advanced scheduling systems ensure on time delivery, every time. There is Customer Service guarantee as well( Mon-Fri: 7am to 8pm). And of course there's 100% satisfaction guarantee whenever you do business with PrintPlace.