Learn More About playon.tv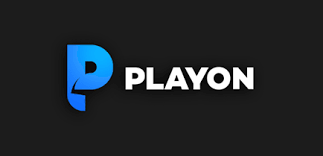 In the digital age, we are always on the move and always need to stay online. Be it news, emails, social media, stocks, shopping, or entertainment, we always need to be on the internet. In this day and age, old mediums of television and cable/satellite subscriptions are becoming increasingly redundant and even costly to keep yourself and your family entertained. Online streaming websites, with their dedicated content of all the best TV shows, documentaries, and movies known to the public, are ideal for watching on your laptop, tablet, or smart phone. Many online streaming services exist but PlayOn is the newest player in town.
PlayOn is a streaming media brand and software suite that enables users to view and record videos from numerous online content providers. A subsidiary of MediaMall Technologies, Inc (established 2003), PlayOn has established itself as the first streaming video recorder (SVR). The main PlayOn application is Windows-based software that acts as a streaming dashboard and hub on the PC. It provides access to approximately 100 streaming websites, which are organized as channels. Users browse through or search the video content found in those channels, watch the videos on the PC, cast the videos to a TV via a streaming device or gaming console, or record the videos to watch later on most media devices. The recording feature acts as a DVR for streaming videos, creating an MPEG-4 file which can be transferred to supported media devices.PlayOn includes native companion applications for iOS, Android, Windows Phone, Chromecast, XBMC and Roku, whilst also compatible with DLNA devices (PS4, PS3, Xbox360, Xbox One, Wii etc).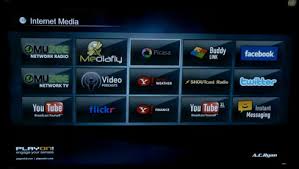 Anyone can download the free PlayOn app to use immediately. PlayOn offers over 100 channels including Netflix, Hulu, HBO GO, ESPN, Pandora, CBS, Spike, Comedy Central, BET, Amazon, PBS, Nick, TBS and PBS. Some channels, such as HBO GO, Netflix, Amazon Video, ESPN3, MLB.TV, NFL Rewind and others require an active subscription to access.You can watch the latest and previous episodes of mega hits like Game of Thrones, The Blacklist, Person of Interest, Family Guy, The Simpsons and so much more. And you don't even need a cable or satellite TV connection to do so!
By upgrading to PlayOn Plus (be it a yearly or a one-time lifetime option), you can record all of your favourite streaming shows and movies to watch later, and also skip commercials. You can even record an entire series and setup recording times even if you not around. Also, by subscribing to specific shows, PlayOn immediately records them whenever they air. PlayOn Plus is also iTunes compatible for your recorded shows and movies.
To use PlayOn for your PC, you need Microsoft Windows (10, 8/8.1, 7, and Vista), latest Internet Explorer, 512 MB RAM (min 1 GB recommended), and an internet connection. If you wish to stream to your TV, you'll also need a compatible device like a Roku, Chromecast, game console or other network connected player. Just download, and start watching all your favourite shows and movies online anytime.
We also value our customers immensely and are always here to help in whatever way we can regarding our goods and services. Do not hesitate to contact us the moment you have an issue or a query, and we will happily facilitate you every time to ensure you are kept satisfied and happy with what we have. You won't get such a service anywhere else when it comes to online streaming and recording with PlayOn. Also, feel free to check our FAQs section to keep yourself abreast with us.
For more information, content availability, download, and upgradation please visit our official websitehttps://www.playon.tv