Learn More About platejoy.com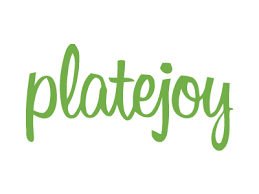 Platejoy aims to help you eat healthy & feel great with a personalized, on-demand meal plans customized according to your needs and specifications and lets you shop a grocery list based on your specialized meals.
The founders of this campaign were friends from different fields of study but common interests. Christina studied neuroscience at MIT and wrote a book about happiness before founding PlateJoy. She previously won the "most likely to make you laugh" paper plate award at summer camp and is generally enthusiastic about helping others live healthier, happier lives. Daniel graduated from Williams with a degree in Computer Science and worked for multiple startups before joining PlateJoy to solve the healthy eating problem his family often faced. His record for Most Embarrassing Moments at PlateJoy is outmatched only by his arsenal of ergonomic office supplies. Nicole studied English and Music at Yale before pursuing her true passion: food. She previously led a glossy life in NYC as a cook book publicist before moving to her favorite home state to bike through Golden Gate Park and work on Recipes and Partnerships at PlateJoy. Brittany studied Business Administration in college before starting her own wedding planning company. The whole team is one committed lot and while involved with other ventures, dedicate their utmost attention and time to Platejoy to make it a success that we can see today.
The PlateJoy process starts with taking their quiz to approve your menu, the quiz takes all important answers from you which are used to devise a custom meal plan based on unique preferences. For the step two of the process, they organize the ingredients you'll need into a time saving shopping list for printing or easy phone access. The third step is when they devise the actual recipes, custom made to your preferences and needs and hand it over to you. Step 4 is you acting on the meal plans and consuming fresh, delicious meals every week to help you reach your goals without needing to plan ahead.
PlateJoy's meal making policies while working with a single goal are very flexible and can be molded accordingly to individual need. No matter what diet, allergy or preference, PlateJoy customizes a meal plan that's unique and perfect for any friend or family member. The team sends on-demand grocery lists and custom recipes whenever they are ready to cook and there's no need to plan ahead. They develop our meals with an eye towards the Mayo Clinic dietary recommendations. Thier typical plan is based on a 1800-2000 calorie diet, but the personalization options allows customers to customize your plan to their weight loss and nutritional goals, optimized to thier target weights, low-carb options and more.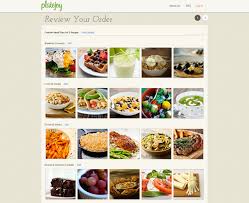 PlateJoy currently offers the following plans:
Gluten-Free, Dairy-Free, Paleo (Low Carb), No Red Meat, Vegetarian, Pescetarian, Vegan, Cleanse and Kid-Friendly. Many of these options can be combined, and you can change your preferences at any time. With their experimentation option you can frequently change plans to decide what's best for you. They also exclude any ingredient you'd like to avoid, so the possible combinations are endless and the result is unique to you. You can also opt to get the prescribed meal plans and ingredients delivered to you via their sister service named as Instacart, which provides same-day grocery delivery in 22 metro areas. Ingredients are delivered from your local grocer, without the packaging waste of traditional meal kit delivery services.
Their subscriptions packages come in 6-month and 12-month packages, beginning at $8/month. While PlateJoy is a subscription service and will auto-renew, you may opt out of auto-renewal or pause your account anytime by mailing them. You can also choose to gift the service to your friends too, gift cards come in 6- and 12-month subscriptions and include a super-secret code. For payments the store accepts all major forms of electronic transactions kits including MasterCard, VISA, Discovery, American Express and PayPal.
The concept behind the whole venture is really noble and benefits humanity as a whole, many individuals skip consulting proper nutritionists or dieticians due to shortage of time and when the service is brought online, everything become much more easy to access and avail and together with the supplies delivery, makes a perfect deal for health conscious people.
For more information, visit the PlateJoy official website for all our meal plans, offers and much more to eat better and healthier.www.platejoy.com