Learn More About picaboo.com
Have you ever thought about creating eye-catching customized products with your photos? Have you been having trouble while creating eye-catching customized products with your photos? If your answer was yes to any of those two questions then you are in luck because Picaboo allows shoppers to do just that in quick simple steps. So what exactly is Picaboo and where did the name Picaboo come from? Well, founded back in 2005 by two long time college friends, that is Kevin McCurdy and Howard Field, Picaboo is a photo editor that allows users to create a variety of products with their photos.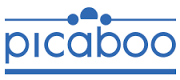 Ever since their first year in University both Kevin and Howard wanted to come up with an ingenious way that allowed people to easily keep their cherished memories intact and given the fact that photos play a big part in our memories they wanted to create a platform that will make it easy for people to store their photos in an interesting way. There are plenty of things that you can be able to do with Picaboo, for instance, you can create photo cards and book, posters, canvas prints, cards, phone cases as well as calendars. In addition, these photo editor features a Picaboo Yearbook that was introduced back in 2012. The Picaboo Yearbook is basically a multi-web application that allows users to create and manage year books sales via an online storefront. In the same year, that is 2012, Picaboo, known to have its headquarters in Palo Alto California, was rated by the Wall Street Journal as the best photo book creator when it comes to the quality of the finished products.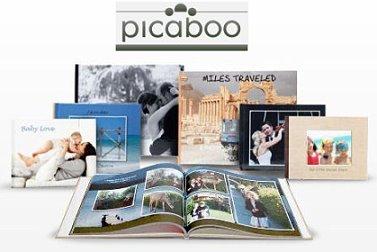 Over the years many people have been wondering where the name Picaboo came from and the answer to this is really simple. According to both Kevin and Howard, the name Picaboo was picked up from the popular phrase "Peek-A-Boo" that is commonly used when entertaining kids. In most cases this phrase also brings joy to many people and not just kids only and that's what the two wanted people feel when they hear the name Picaboo. Picaboo's main goal is to ensure that people's memories, given the fact that they play a very important role in our life experience, are well preserved, enjoyed and shared in ways that are meaningful. Over the years they have been able to realize this particular goal and have helped lots of people preserve some of the best times in their life. As at now, the number of people who are using Picaboo to easily preserve and share their memories stood at an impressive 2 million people and the interesting part is that this people are from different parts of the world. Picaboo makes it very easy to find the perfect image, edit it and create something really special for your family and friends. They pride themselves in being fast, affordable and really friendly. Try them out, and see! Join the Picaboo email newsletter for more information and savings each week.