Learn More About photobox.co.uk

Do you want to surprise your loved ones by giving pictures of you guys together in print? Then Photobox is just the place you might want to visit. Photobox has two offices, one in London and one in Paris, and operates in 19 countries. It operates mostly in Europe with fledgling operations in Canada, New Zealand and Australia. Founded in 2000 by Graham Hobson, Photobox is an online photo printing company which has been making customized gifts with pictures on it.
Photobox merged French counterpart Photoways in 2006 and in in July 2011, PhotoBox merged with personalised card company Moonpig creating the 'PhotoBox Group'. In 2013, the company introduced two new extensions to its portfolio, StickyGram and PaperShaker. StickyGram is an online print brand that focuses on Instagram based pictures while PaperShaker is only focused on invitation and announcement cards. In 2014, the PhotoBox Group recorded a growth of over 18%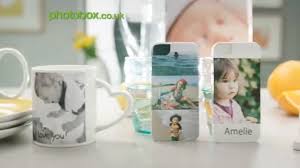 The store allows you to share your irreplaceable memories with your loved ones in a very unique way. Photobox offers a wide range of products and style for you to choose from. You can turn your pictures into a wall art masterpiece or mini magnets. Mugs, cards, and what not! The company understands the importance of sharing memories and hence takes special care of your pictures and turns them into something memorable.
Photobox has won many awards as well for its great services since years. Some of them includes:
· 2005: The Independent Top 50 Online Sites
· 2005: Computer Buyer Best Buy Award
· 2006: Emerging Retailer of the Year at the Retail Week Awards
· 2006: eSuperbrand status
· 2010: CMI Top 50 Call Centres
· 2010: Which? Best Buy for Photo Prints
· 2010: Gartner and 1to1 Media CRM Excellence Award for Customer Experience
· 2011: CMI Top 50 Call Centres
· 2011: Practical Photography & Digital Photo Gear of the Year award for Best Photo Finishing Service
· 2012: CMI Top 50 Call Centres
· 2013: A&B Digital Partnership Award Winners for Facebritain
About 30 million people use Photobox every year. Their high quality products and great service has managed to keep some loyal customers. To reward these customers, Photobox offers deals and discounts every now and then.
The user friendly interface of the website allows users to customize gifts themselves by choosing their favourite styles, colors, and pictures. The website saves the design and allows customers to pay with whatever suits them. All the information collected during this process including the pictures are kept safe in the website's database and is protected using high security algorithms to ensure that the customer's information is not used for any other purposes. The store is known for delivering the orders in time and without any breakage. The store also gives special discounts if the products are ordered in bulk. Not just that, the company also provides jobs to photographers and designers to widen their circle of creativity and bring the best for all the customers.
Get your personalized items just by sitting at home at a reasonable price from Photobox.