Learn More About petco.com
Petco has a very long history but it has all been a great one. They were founded back in 1965 and it all began with Walter Evans. He originally opened up a mail order veterinary supply company that was called United Pharmaceutical Company. His goal was to make sure that pet owners had the prescriptions they needed for their pets at an affordable price. During 1979, after their clientele grew a bit, they changed their name to Petco. This allowed them to expand their business even more. During 1980, they opened their very first Petco shop that was located just out of California in Oregon. Now, they have over one thousand-two hundred stores and they continue to grow. Over the years they have created many new brands of pet food, opened specialty retail chains, brought grooming services into their product line, launched the program PALS (Petco Animal Lovers Save), made their company private by buying out Texas Pacific Group and Leonard Green Partners, created an online shop with all their in-store products and more. They have donated millions of dollars to pet welfare over the years too. Also, during 2010 they partnered up with Petco Foundation to bring out a National Pet Food Bank. This helps families who can't afford their pets care some much needed assistance. During 2013, they opened another program to help pet owners and that one is called WholePets which helps parents of pets to pay for mental, physical, emotional and social needs of the pet. They are a leading provider of pet products to pet parents around the world.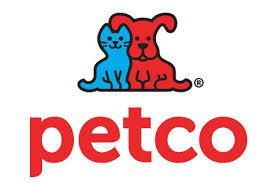 When Petco first began, they started off with just a mail order veterinary company but they have grown a lot since then and now they offer much more to their customers than just those prescriptions. Now, they are a company that offers a full line of high quality pet products. Pet parents can get almost anything that they need from Petco. Some of the products that they sell now include agility training, apparel, bark control, pet beds, treats, calming aids, collars, dental care, dog food, dog houses, ear care, first aid, flea and tick products, gates, ID tags, pet memorials, rawhides, grooming products, scratchers, cat food and more. These are just for the products that they have for dogs and cats. They also have products for other pets such as fish, chinchillas, ferrets, hamsters, frogs, lizards, birds and more. As previously noted, they have something for every pet out there and they give pet parents the peace of mind they need, knowing that they can shop for all their pet needs and wants in one spot. In order to further assist their customers, they have social media links to help. Those links they have can be found on Facebook, Twitter, their company blog and YouTube as well.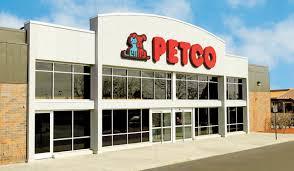 It would be too difficult to describe every single one of the stores that Petco has around the world. While they did just start with the one shop, they now have more than one thousand-four hundred stores around the world. Their line of pet products is the best in the business which shows why they have grown so fast since they first began. It has been a while since they began, but to grow as fast as their company has does show a lot. There are many pet parents out there and some of the pets that they might have are dogs, cats, fish, birds, frogs, lizards, ferrets, and more. No matter what type of pet someone has, they know that they can find all the necessities for their pet and the things that they just want for their pet too, at Petco. They are the only place to shop for pet products today!