Learn More About petmountain.com

Pet Mountain is a single stop shop for all pet supplies. Unlike any other store, Pet Mountain has a reputation for offering bulk supplies for your pets at real rock bottom prices. This is no surprise as Pet Mountain has partnered with over hundred independent brands and export companies alike. This helps you choose the best product for your pet. The more options you have, the best product you can choose for your little friends. Also, Pet Mountain is indeed a mountain of supplies for all kinds of pets including and not limited to dogs, cats, aquarium animals, pond animals, reptiles, small pets such as Guinea pigs, Hamsters, Rabbits, and birds. Well, unlike other pet stores, Pet Mountain offers many bulk supplies for your pets' needs. You do not have to find your pet food, shampoo, grooming equipment etc. after a few weeks, rather you can have semi-yearly and annual supplies, that too at extremely low prices. Pet Mountain is one of the stores that offer and display its coupons on its homepage so that you do not have to look for the coupons elsewhere. Pretty straight forward and hassle free, no wonder that Pet Mountain's customers have a special bond with the company ever since it started in 2004.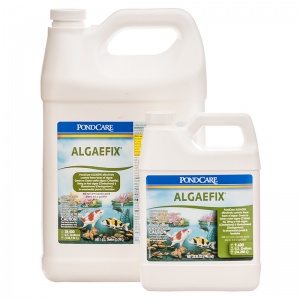 Pet Mountain has an amazing user-friendly website, where you can find only the trusted pet supplies. Broadly, Pet Mountain products include all pets supplies, dog supplies, pond supplies, cat supplies, aquarium supplies, bird supplies, small animal supplies, reptile supplies, and wild bird supplies. For dogs, Dog and puppy treats, home training kits, training toys, grooming supplies, dog and puppy beds, crates, pens, kennels, carriers, other health care products, dog and puppy apparel, feeders, separation gates, odour controlling and cleaning supplies, doors, accessories, flea and tick supplies, poop cleaning supplies, leashes, leads, feeding equipment, accessories, collars, travel aids, dog and puppy houses, replacement batteries, dog and puppy name tags, helpful books can be searched for on this e-store. You can find organic supplies for your paw friends, harnesses, water safety tools, and muzzles. For cats, you will find cat and kitten litter boxes, feline furniture, beds, cat and kitten toys, feeding tools, flea, tick treatment supplies, stain and odour control cleaning kits, cat and kitten healthcare supplies, treats, fun scratchers, feline food, supplements, separation doors, grooming kits, collars, feline training kits, repellents, kennels, harnesses, name tags, feeders and much more. You can find your feline organic supplies, travel tools, smart gears and more. Find a huge collection of Aquarium filters, media, fish food, temperature and lighting fixtures, replaceable parts, water treatments toolkits, decor for your aquarium, heating accessories, air pumping accessories, medication for your fish, water pumps, fish and water cleaning supplies, testing equipment for your aquarium, gravels, substrates, coral reef care equipment and supplies, fish tanks, creative aquariums, your water plants care supplies, fish feeding tools, water thermometers, aquarium and fish tank chillers, fish care help books, and much more . You can find organic supplies for your fish, skimmers, water resistant light bulbs, UV sterilizers and their parts, power strips, water tubes and more. Pond fish food supplies, water treatments, pumps, filters, UV sterilizers and its corresponding parts, filtering media, de-icing equipment, the replacement parts, plumbing supplies and parts, nets, pond vacuums, lighting supplies, fountain equipment, lining tools, plants, spitters, artificial waterfall tools, various test equipment, foam, planter baskets, special thermometers, pads of lily, food storage and much more. For your Reptile love, find all your supplies in pet mountain including and not limited to light bulbs, lighting supplies, accessories, terrariums, cages, food for your reptile, habitat simulators, decorations, turtle and tortoise supplies, beds, sand supplies, habitat temperature management, fogging equipment, thermometers, iguana needs, bearded dragon supplies, hygrometers, cleaning toolkits, tortoise and turtle needs, your reptile health kits, equipment and more. You can also find organic supplies, reptile care and handling help books, gecko, frog, crab, and snake kits, tools, and supplies among many others. You will also find many similar small pet and bird supplies. All these under a secure website, that guarantees low prices and supplies from authentic brands, makes the customers loyal to the brand's name. You can be rest assured that your pets live happy ever after. Pet Mountain offers free shipping on all orders above seventy-five USD irrespective of the weight of product. So, when are you booking your Pet Mountain supplies?