Learn More About penhaligons.com
Established in 1870, Penhaligon's offers its customers an exclusive collection of perfumes for both men and women. Their perfumery venture began in the Victorian Era when William Penhaligon with his creativity crafted the first scent Hammam Bouquet which was inspired form the aroma of Turkish baths. Taking his talent and innovation forward, Penhaligon's has an impressive portfolio of 34 unusual and distinctive fragrances. Over 145 years ago William Penhaligon started his journey from a barber shop on Jermyn Street and his precious innovations have been carried forward to us carefully since then. Some of the most famous and intoxicating scents offered by the company include Hammam Bouquet, English Fern, Blenheim Bouquet, Artemisia & Endymion, Juniper Sling and Sartorial. Each scent speaks of its own story which has been crafted with the creation of the perfume itself.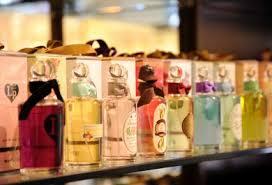 The company feels proud to be called as an original perfume making company as it embraces finest natural products to design its high quality perfumes. It uses rare and expensive ingredients such as Bergamot and Jasmine which cost double the price of gold. The perfumes are available in its signature clear glass bottle with a ribbon at the neck of the stopper. Though it is London based, it has spread its aroma across nations on the globe. Apart from mesmerizing range of perfumes, Penhaligon also offers skin nourishing bath and body products which include mesmerizingly scented bath oils, bath & shower gels, hand & body cream, hand wash & lotions, soaps and talcum powder. The products are gentle and provide complete nourishment and glow to your skin. Men do not feel disappointed. Penhaligon offers a complete Men's grooming range catering to their shaving and skin care needs. With this one can enjoy a scented and stylish shaving experience. The products are made from finest of the ingredients and leave the skin soft and fully nourished.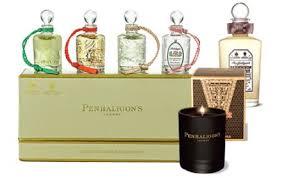 You can also fill your home with heavenly scented candles that are elegantly crafted with essential oils and can serve as a perfect gift or for personal indulgence. Apart from this Penhaligon has an exclusive and exotic range of gift hampers for men and women to make their occasion aromatic and special. Each fragrance develops as it evaporates and creates an aura of scent around the wearer. At Penhaligon each fragrance is unique and distinct from the other thereby reflecting its own strengths and settles perfectly on the skin to spread its aroma all around. Penhaligon feels pride in holding two Royal Warrants which is a symbol of recognition of personal service of high order. In the year 1903, Queen Alexandra granted Royal Warrant to Penhaligon as a symbol of his service to the HM Queen. The company proudly holds two Royal Warrants which demonstrate excellence, quality and pride for the holder. These warrants are precious and priceless ownership of Penhaligon's.