Learn More About peapod.com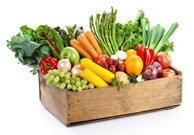 It was in the year 1989 when brothers Andrew and Thomas Parkinson first started out in creating this company. It started out like most companies; it was small a small shopping and delivery service based in Illinois. Over the past years, it has managed to establish its reputation and from being a small company, it has managed to increase its services. It is now able to service various people from 24 markets all over America. You may choose to purchase from any one of their markets or you may also choose to purchase online depending on what you think will be more beneficial for you.There is big chance that you would like to be able to shop for all of the grocery items that you need with ease but because of your busy schedule, you barely have time to work on the things that you know you should be focused on. You have to remember that as long as you will get the help of the company, you will get the things that you are expecting to offer. You can place your order with the company anytime that you wish. You can decide whether you would like the items to be delivered the next day or if you would like to order in advance. This can be applicable especially if there are some items that are not available yet that will only be available after some time.They are proud to say that they house over 12,000 products in various categories. You can be sure that you will not have any problems at all. There are various categories that are available ranging from meat to seafood and even vegetables that you would need for your meals. Aside from fresh produce, they are also able to offer products that are only available depending on the season. Aside from food, they can also offer toiletries and beauty products. They can also offer private labels that are not available elsewhere.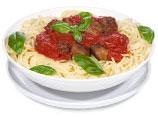 Purchasing from the site will not be an issue at all because the site will be easy to navigate in as long as you are already logged in. Remember that you need to register at the site so that you can begin to see the various things that the company can offer. From prepared food products to food that you will prepare yourself, you will get everything that you need. Categories will be clear enough as well so you know that you need not worry about shopping at the online site at all because you can do this easily.If in case you are not content with simply being a part of the website and you would like to get to know more about the company as well as the latest things that they can offer, you now have a chance to follow them or like them through various social media accounts. Through these accounts, they will be sharing their latest news about the things that they are offering. You can also get to know useful tips that will contribute to the things that you are going to do at home.