Learn More About paulsboutique.com
For the people having interest in accessories like bags and purses, Paul's Boutique has a solution. It is an international premium accessories brand, with a unique personality and a distinctive DNA. It has taken inspiration from the streets of London to create high quality, sophisticated and stylish products with an edgy approach. Paul Slade, creative director, founded the iconic handbag brand at London's Portobello Road market back in 2000. It quickly became highly sought after due to its eye-catching and bold designs and was soon seen on the arm of many fashion influencers and celebrities.
Today, the collections continue to encapsulate Paul's love of quirky prints, fashion-forward designs and modern trends. Dynamic shapes and hints of colour, combined with a contemporary edge feature throughout, celebrate the unique Paul's Boutique twist. Now in the 15th year, Paul's Boutique has a successful online presence and a fast growing social media audience, and is available at premium retailers and retailers across Europe, Asia, the Middle East and South Africa. Global expansion & distribution continues each year.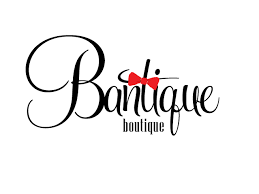 Paul's Boutique is a high end luxury accessories brand with a unique DNA, offering the latest must-have handbags. It applies its signature style to each range, and the collection grows season-on-season. It designs with the customer at the forefront of the minds, and by sourcing luxury leathers and premium quality fabrics; its products reflect the key brand values. 'Stylish', 'sophisticated', 'confident', 'vibrant' and 'feminine' are just a few of the core ethics that it believe Paul's Boutique handbags should echo and bring to life.
Main products of Paul's Boutique in the UK include handbags, purses, scarves, and phone & tablet cases. The good thing about this brand is, all its products can be received in a reasonable price. You can use any payment method and consider them as a secure payment processing option. They accept all major credit and debit cards: Visa, Visa Electron, MasterCard, and Maestro. Payment may also be made via Paypal. Working with Paul's Boutique is really easy. You can even change order in special cases. Getting discount is possible from this brand. Overall it can be said, Paul's Boutique can offer you something that you hardly can expect from any other competitors of it.
Paul's Boutique ship to most countries around the world! Their delivery charge is based on the number of items you have ordered and your delivery address. In case you don't like a particular product, it is still possible to return the product maintaining a specific process. You can expect to get new products from Paul's Boutique at every new season. They customize their products in a regular basis and this is probably the key why they have such a large customer base that is growing every day.
While making a bird's eye view of the best-selling products of Paul's Boutique you can easily identify what changes they have brought to the new product lines in comparing to the previous season. This is one of the basic things that makes Paul's Boutique so popular in just a period of fifteen years.