Learn More About organicsurge.com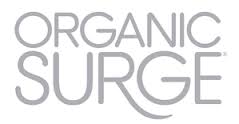 Taking care of the skin is a delicate endeavour and for it to look young, soft, and fresh it needs to be handled with care. A lot of chemicals are used by women wanting to maintain their skins that may do the job for now but in long-term can cause more harm than good. This is why natural ingredients and extracts are now being increasingly looked into for the best skincare products out there. Organic Surge offers the gentlest skincare unmatched by anyone in the market since 2004.
Organic Surge loves your skin, lavishing it with naturally-derived, intensely nourishing ingredients and deliciously fragrant essential oils. Just like your skin, Organic Surge products are NOT tested on animals and are 100% free of harsh chemicals – no parabens, sodium lauryl sulphate, no artificial fragrances or colourants and no genetically modified ingredients. And the very soul of Organic Surge lies in its charitable donations and hands-on work spanning many years.
Organic Surge channels the vibrancy and goodness of nature into our everyday lives. With products as individual as we are, natural formulas and charitable links, Organic Surge is dedicated to making life better wherever we can, starting with you. At Organic Surge we believe that life can be full of enriching experiences, and with a little help we can all live life better. Discover Organic Surge today – use it once, love it forever!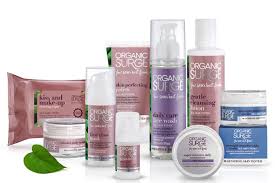 All our products are free from harsh chemicals such as SLS, parabens, synthetic colorants and fragrances. Our products have been clinically and dermatologically tested, and certified as suitable for sensitive skin. Organic Surge knows what your skin needs; naturally-derived, skin-loving ingredients and certified organic essential oils. We produce skin care, hair care, hand care and bath & body products for all ages, with special products to keep babies healthy and happy. Organic Surge products are suitable for both vegetarians and vegans as well. Our commitment towards natural ingredients has awarded most of our products with ECOCERT Certification because they contain a minimum of 96% naturally derived ingredients.
Visit our website, create your own account, browse through our complete inventory, and buy securely online to ensure all our products reach your doorstep across the UK and beyond. Spend over £35 to receive FREE UK Delivery as part of our special offers. Organic Surge also offers 3-5 day faster delivery, and 48-hour delivery options as well. In case you are not satisfied with what you got, you can always avail our 30-day money back guarantee (terms and conditions apply). We also value our customers immensely and are always here to help in whatever way we can regarding our goods and services. Do not hesitate to contact us the moment you have an issue or a query, and we will happily facilitate you every time to ensure you are kept satisfied and happy with what we have. You won't get such a service anywhere else for the gentlest, natural skincare in the market.
For more information visit our website and let our natural skincare and body care solutions change the way you take care of yourselfhttp://www.organicsurge.com/