Learn More About onefamily.com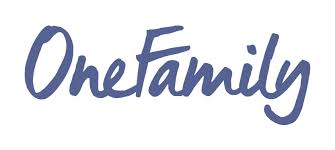 Looking to save money for your family in case they need it in an emergency? Need to get affordable insurance or mortgages and feel part of a big community? Then OneFamily promises that and much more to all those who want to save their money wisely, help their families, and give something back to the community. OneFamily was born out of the April 2015 merger of Family Investments (established 1975) and Engage Mutual (established 1980 as the Homeowners Friendly Society) to combine both companies successes in family saving plans and affordable insurances plus mortgages under one entity.
We are dedicated to helping you put your money where your love is. The world is changing and as it does, the everyday needs of families change with it.OneFamily offers a range of services fit for your needs. With over 40 years' experience in handling £7 billion of family money for over 2 million customers, OneFamily is something you can rely upon. We are proud to be a mutual that is owned by its all customers who avail our many services, so everything we do is genuinely about putting our customers first.
Set up a tax-exempt Junior ISA for your child who can access only when turning 18 for anywhere between deposits of 10-340 GBP a month as you like – and it has received rave reviews from everyone. Those between ages 50 to 80 can start a Over 50s Life Cover Plus to help leave behind for your family without needing a medical. You can also start your own Ethical Equity ISA for safely investing your money in shares and stocks of companies known for their good social and environmental practices. We also offer setting up Family Bonds in which your long-term investment (minimum 10 years) can earn you a final lump sum free from income and capital gains taxes. You can also open Junior Bonds for any child 15 and below for their own tax-efficient investments, as well as setting up an award-winning Child Trust Fund in which your friends and family can also contribute to realising your child's dreams on reaching 18.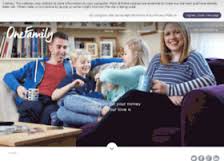 OneFamily also offers lifetime affordable mortgages to help you and your family live a secure and happy life. Our own OneFamily Foundation offers all our customers to help themselves and others make a positive difference; whether it's a financial helping hand on behalf of a loved one by way of a Personal Grant, or supporting a project in your local community through one of our Community Awards. Up to £5 million have been shared as rewards over 5 years to various projects and initiatives by our family of customers to help improve themselves and society.
We have a very responsive and caring customer service and are always here to help in whatever way we can regarding our products and services. Do not hesitate to contact OneFamily the moment you have an issue or a query, and we will happily facilitate you every time to ensure you are kept satisfied and happy with what we have. You won't get such a service anywhere else, because you are now part of the family here.
Visit us for full details on our website and how to become part of the familyhttps://www.onefamily.com