Learn More About one.com
Every business or individual that is looking to establish itself online needs to create a website to connect and reach out to its customers. This requires them to collaborate and partner with a leading and reputed website hosting and domain providing companies such as One.com. The leading website and domain hosting and email support services providing company has been catering to the requirements of small and large scale businesses and individuals for many years now. The company offers a wide range of services including website hosting, PHP, MySQL, blog as well as 24/7customer support services throughout the year. Customers only need to keep their server space requirements into consideration at the time of selecting a subscription service.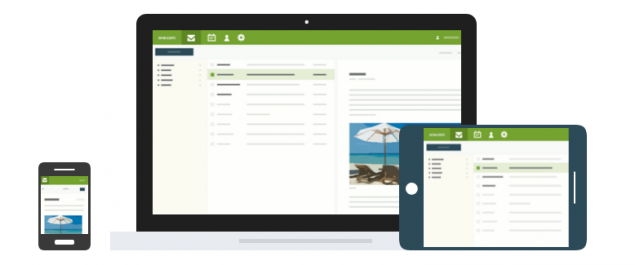 The Denmark based company came into existence in the year 2002 and is considered as one of Europe's leading website hosting companies. One.com was set up by Jacob Jensen and has more than ten lakh customers in over hundred and forty nine nations today. The company has also received a number of awards and recognition for its work in the web hosting and domain registration space. In fact, the company has also received the best web hosting company award from Netzsieger in December 2013. One.com was appreciated for its performance, product coverage, handling, security, support and help. The company offers excellent web hosting services at affordable prices. Besides, they also offer impressive and reliable support services. The primary motive of the company is to offer flexible, user-friendly and simple products and services to its professional and first time users. One.com has offered web hosting assistance to several companies in Dubai and Denmark, thereby allowing them to compete with others in different markets and segments. At present, the company has sales offices in the United Kingdom, Holland and Germany. The company has also hired engineers, support team and developers in Dubai, Denmark and India. Currently, the company offers support in Danish, French, English, Spanish, Dutch, Italian, Portuguese, Czech, Swedish, Finnish and Polish. Their support team is renowned for handling and resolving queries quickly and effectively. Their technical knowledge and expertise allows them to handle over ninety thousand inquiries each month.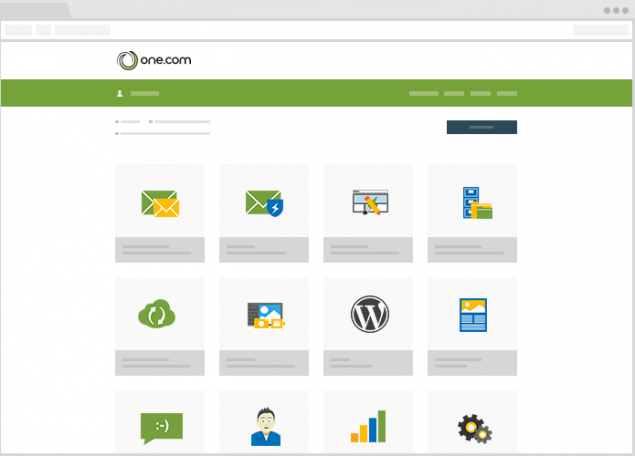 The company offers a wide variety of features including Web Editor, which allows its customers to update and design their website. Companies can pick a website template and add a number of images, pages as well as content as per their requirements. Their 24/7 chat support allows customers to enjoy 24x7 live support via chatting. Customers can also choose to get in touch with the company through emails. Apart from this one.com also offers SSL security services to assist their customers in safeguarding their website and protect all their important data. Customers can make the most of the statistics updates provided by one.com, which further allows them the source of their clients and the amount they usually spend on scanning and surfing their site. One.com customers can also create their very own gallery and publish their photographs to ensure that they look excellent on each and every device. Their blog service is ideal for companies and individuals who want to popularize their company or passions. As part of this service, the company offers their customers with a domain name so that the blog is easily identifiable. Besides, their one click WordPress feature allows customers to create their own blogs or websites with minimal efforts. With their FTP & SSH features, businesses and individuals can protect their files every time they transfer the same to their website. They also have the liberty to use connections that are appropriately encrypted as well as their preferred FTP client. Some of the other features offered by one.com includes PHP & MySQL, Google AdWords, Email, Unlimited accounts, Calendar, Address book, Webmail, Virus- and spam filter, IMAP and POP3, Exchange Active Sync (Beta), Domain, Anycast DNS and DNS Management. In a nutshell, businesses and professionals looking for excellent web editor, wordpress, unlimited email accounts, transfer and Domain services can safely rely on one.com's web hosting services. The company allows individuals and businesses to create their very own website and acquire their personalized emails.