Learn More About oka-b.com

Oka-B is one of the most famous brands which are serving its customers worldwide with a great range of footwear styled with a blend of comfort and fashion. Oka-B provides its customers premium quality footwear that not just only looks great but are also comfortable to the wearer. In other words, Oka-B wants that every customer should wear shoes which not just earn him compliments by his friends, but also by his doctor keeping every health aspect in mind. The company has a factory about 30 miles away from Atlanta in Buford, GA in an area of 110,000 square feet. Unlike others, Oka-B does not believe in providing products for its customers by compromising on any factor that causes any harm to our environment. The company keeps in mind all aspects that will keep the habitat and all surroundings healthy. Oka-B is known to produce the least amount of waste and uses eco-friendly raw materials which not only ensure safety of the wearer's toes from any harmful chemicals but also keep the environment healthy. Oka-B uses recyclable raw material when it is about to make its signature sandals. Oka-B team devotes hours of consideration to eliminate steps in the supply of its goods and thus Oka-B follows a distribution system from its factory site, thus, reducing some steps in the overall length of the supply chain. This helps Oka-B to reduce its carbon footprint and to make the possible contribution in giving the next generation a better environment. Oka-B has a great collection of shoes, namely essentials, white collection, game day and much more. All shoes are available in a variety of colours and strap styles according to the preference of the customers. The customers can buy shoes in different strap styles such as narrow, wide, T-strap and buckle T-strap. To make sure that each customer can get comfortable footwear of his/her size, Oka-B offers a great range of sizes from 4 to 12.5. The shoes available at Oka-B can be suited with dressy outfits because of its sleek and stylish design. It has every type of footwear which its customers' would need anyway, like sandals, flip flops, wedges as well as slides and ballet flats. Beautiful sandals are present at Oka-B which won't hurt the wearer if he is on his feet too for all day long. It would look great and would suit your every dress. They are present in different designs like beautiful stones, flowers or stylish stripes at the front. Present in different strap styles and colors, these sandals are made to turn the heads.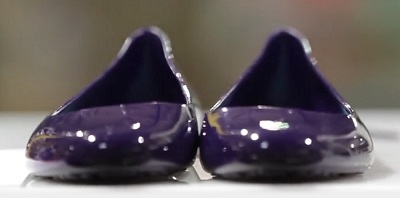 A classic range of flip flops is available at Oka-B in a range of elegant neutrals and exotic bright colours. Whether you have a long foot or long arch, Oka-B has a comfortable and stylish flip flop for you which you will not get anywhere. Customers often say that in spite of having expensive footwear and a closet full of it, these flip flops are what they use to reach for most of the days. This is due to the ultra fit and comfort, these flip flops will give to the wearer. Ballet flats in sizes from 6 to 11 are available at Oka-B in different colours. You can wear them as casual wear while playing with your kids and also while going to your work. These elegant flats are made to make the wearer feel super comfortable too, no matter if your job demands standing continuously for hours. Super stylish wedges are available here at Oka-B for all those women for whom their looks and personality is of prime importance. The classic wedges are available in different vibrant colours so that your presence will be more pronounced from now on. Choose your slide which best fits you and give you a more brilliant look with Oka-B's greatest collection of fashionable slides.