Learn More About officedepot.com
Office Depot is a retail company based in Boca Raton, Florida, that specializes in office supply sales. It operates in 59 countries and has over 2,200 stores, besides a huge number of online stores and business-to-business sales organizations. Office Depot has a rather impressive portfolio of brands, among which are OfficeMax, Grand & Toy, Viking Direct, Realspace and TUL, among others.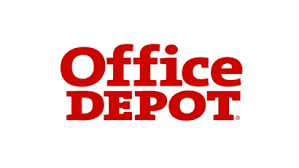 The company was founded in March of 1986 by Patrick Sher, Jack Kopkin and Stephen Dougherty. The trio was previously involved in a home improvement company named Home-Owner's Warehouse. Sale of that company enabled them to start another business, and it proved to be immensely successfully; Office Depot now employs around 66,000 associates and is a household name in the entire country. Their vision was a store in the style of a large warehouse where customers could purchase office supplies in large quantities for discounted prices. They opened their first such store in Lauderdale Lakes, Florida during October of 1986. A large amount of all their trades now goes through the website of the company; it receives up to 37 million visitors annually according to the survey done in 2008. Besides the office supplies, you can order a whole lot of other products via their websites too, starting from paper products, ink and toners, breakroom accessories in the form of coffee makers, candy, appliances and cutlery, cleaning, medical, and safety supplies, various top tier state of the art technology, furniture and school supplies. Special deals are always available and site's customer support is always eager to answer any question you might have. There is a special section of the website which lets you see the best deals available too, and you can favorite certain items that you purchase regularly. You can apply for a special, Office Depot exclusive credit card too, which will give you enable a lto of attractive financing options for you. If you want to purchase a gift for special someone, you can purchase an Office Depot gift card, it comes with free shipping and it has no expiration date.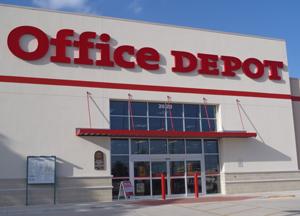 Office Depot has a particularly interesting reward systems in place too, there's one for shopping where you get 10% off every day for purchasing the product you generally buy most often, there is a reward for recycling, rewards just for members and bonus birthday rewards. You can keep track of your rewards on the bottom of your store receipt. When you decide to pick up your reward, all you need to do is visit the nearest Copy and Print Depot and they will print out a certificate for you. Membership is entirely free and you become a choice member if you spend at least 200$ quarterly. If you sign up for Office Depot online retail store account you gain access to numerous member only privileges and constant opportunities to utilize sales and discounts in order to get the most affordable office supplies you can find. It is quick, easy and free, and it is most definitely worth it.