Learn More About nykaa.com
Nykaa is an excellent beauty store which has helped the population in India access a large number of cosmetic brands. In the past three years, Nykaa has developed as the largest beauty destination in the country. It has more than half a million happy customers who are ready to spend on their favorite brands. You can trust Nykaa as the perfect portal for advice as well as expert tips which will help you in looking gorgeous and attractive. At the Nykaa online shopping portal there are around 400 well priced brands that offer more than 35,000 products.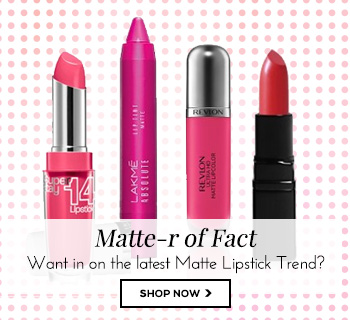 At Nykaa, you can check out the excellent range of makeup hair care, skincare, fragrances along with luxury products for both the genders. The network access for Nykaa is quite far that covers various parts of India. Each of the products offered at the portal is aimed at inspiring the modern lady so that they can grow on confidence and grace. You can easily shop from the Nykaa website under quick steps. Moreover, the orders will be delivered at your doorsteps that make this online cosmetic retailer so popular and efficient. Nykaa offers a number of Beauty and Makeup Blogs that can be accessed from the portal itself. There is also an Expert Portal section that allows the customers to consult the leading makeup stylists, personal care and skin care experts. You can ask them questions related to beauty, nutrition and health which will prove quite beneficial.
The website is very well managed that has helped a lot of customers to easily check out various categories under limited time. The main page has separate sections for make-up, skin, hair, bath & body, herbal and fragrance. You can easily buy concealer, foundation, blush, bronzer, eyeliner, kajal, eye shadow, lipstick, lip gloss and lip balm. All the products offered at the website are well examined before they are displayed on the portal. The herbal collection at Nykaa will surely impress you. You can buy face cream, face wash, day cream, night cream, shampoo, serum, conditioner, hair color and a lot more. There is a separate section for Mom & Baby that offers safe wellness & skincare goods for newborns and mothers. You can access feeding, nursing, dental care and bath products easily from Nykaa. For mothers, there is nipple cream, anti-stretch mark products along with bust firming gel.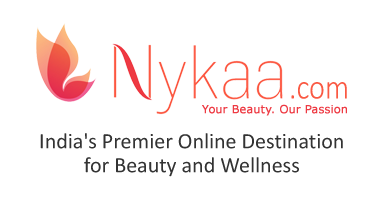 At Nykaa, you can explore the men's section that will surely please the male population. There are shaving goods such as creams, trimmer ad razors. Moreover, you can even buy hair care goods such as conditioner, shampoo, anti-hair fall serums etc. The fragrance collection at Nykaa includes luxury brands such as Calvin Klein, Davidoff, Diesel and Estee Lauder. There are different offers present at the portal that are very attractive. You can buy beauty products at easy rates which makes Nykaa a trusted brand. For extra details and queries related to the online website you can contact the customer care service.