Learn More About nickisdiapers.com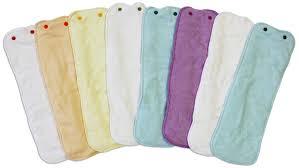 Nicki's Diapers is a one-stop shop for all sorts of baby items. From cloth diapers and accessories to breastfeeding supplies, baby carriers and diaper bags, Nicki's can effectively cater to your child's needs at extremely competitive prices. Initially starting from Nicki's own house when she couldn't find the right diapers for her son, the company has since then morphed into a major setup and includes a retail store at Madison, WI, offices and a warehouse to store the goods as well. Since then Nicki has also diversified the business and included a number of different brands such as Imagine Baby, Planet Wise Inc. and Best Bottom Diapers.Currently with a large work force and employees who have more than 50 years of experience, Nicki has set out to create a new business model with workers encouraged to schedule their office timings around family and school commitments. Moreover, they are even encouraged to bring their children to work. Another aspect of what Nicki is trying to do is get people interested in opting for their cloth diapers. While most of the world uses disposable brands such as Pampers, cloth diapers are usable and help save on costs. Nicki's allows you to test cloth diapers and even if you don't find them useful, you can always return them to obtain store credit, which can be used to purchase a variety of items such as nursing supplies, baby carriers, shoes, and more. (However, this offer does not apply to the Gently Used Section).Delivery is free on all items and orders over $75 as well as diaper covers, pocket diapers, baby carriers, diaper bags, baby shoes and all Planet Wise products. Nicki's also gives away a special gift on all orders above $50.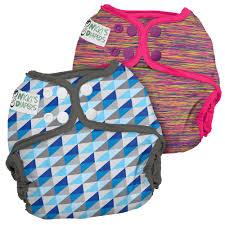 Quality is paramount at Nicki's and has a longstanding 60 day guarantee regarding defective products from the day of purchase. Problems covered in this guarantee include seams, stitching, snaps, elastics, or other sewing defects. Fading, staining or fabric pilling on the other hand is considered a by-product of use and therefore does not fall into this category and furthermore, altering the product by dying, stitching etc also voids the warranty. As they believe in taking care of the customers and rewarding them for their support, the website offers a deal of the day daily, giving discounts on different products from Nicki's. Not just that, Nicki's also offers different free gifts on al orders above $50 including Snack Line Item from Planet Wise, Small or Travel Size Wet Bag from Planet Wise, and Bamboo Swaddling Blanket. Moreover, Nicki's Diapers provide free local classes at the Madison, WI retail store where you can go relax, learn, and share with other families. Classes available include:• Cloth Diapering 101• Baby Wearing 101• Car Seats 101• The Fussy Baby• Car Seat Inspections• Mama's Milk Hour• Breastfeeding Clinic• Breastfeeding Success in America• The Growing Breastfed Baby• Toilet Training 101: Birth to 3• Baby-Ready Pets• Nurturing Way Infant MassageAt Nicki's, they treat you like a family, making sure that your kid gets the best on offer. Their hard work and endless efforts is a proof in itself how dedicated they are to bring you comfort and satisfaction.