Learn More About nh-hotels.com
Since its international expansion began, NH Hotel Group has combined organic growth with acquisitions. The experience acquired with each of its mergers during its history has enabled it to become today one of the top 25 largest chains in the world, offering a product and service that is consistent in all of the locations in which it operates and providing a high standard of quality.
The history of NH Hotel Group begins in1978, when its first establishment opens its doors - the Ciudad de Pamplona hotel. Four years later, the chain moves beyond the region of Navarra and, with the incorporation of NH Calderón in Barcelona, takes its first steps into what would become just a decade later one of the first hotels chains in Spain, with establishments in Madrid, Barcelona and Zaragoza. It was then, in1988, that Corporación Financiera Reunida, S.A (COFIR) joined the company as a reference shareholder. From this point on, the story of NH Hoteles is a story of growth in establishments, quality and prestige. In the following years, COFIR continued to gradually increase its participation and adapt its investment strategy to each of the advances made by the company. The company positions itself in the city hotels sector, builds a brand and develops a consistent business model that was never before seen in Spain.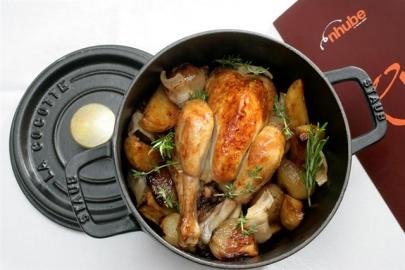 The brand architecture aims to increase consumer awareness of the different product and service options that the company delivers. Along these lines, the Group has structured its hotel portfolio under the following brands:
NH Hotels, for three or four-star urban hotels for guests who demand an excellent location with the best price/quality relationship.
NH Collection, for premium hotels located in major capitals across Europe and America. This category seeks to surprise guests by surpassing their expectations.
nhow, for design hotels that are unconventional and cosmopolitan, each with a unique personality in major international cities.
Hesperia Resorts, for holiday hotels located in privileged surroundings.
What does the group look for?
In recent years, the Company has experienced spectacular growth. We have been and still are dedicated to continuous growth. We are looking for opportunities to manage hotels across Europe and South America.
Since NH Hotel Group is a strong player in the market segment dedicated to the business traveler. NH are therefore generally located in urban area's or near airport. Due to our strong position on the business traveler segment our hotels offer a wide range of facilities such as a restaurant, bar and conference facilities at a 3 or 4 star level. A NH hotel would require a minimum of 80 rooms.
If your are planning to develop a hotel or own an existing hotel which fits this profile we invite you to become part of the NH World on the basis of a management agreement.