Learn More About netrition.com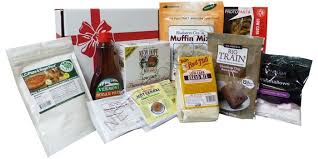 Want to buy supplements and fitness pills but not sure where to buy them from? Netrition.com is the right place for you then! It is the Internet's Premier Nutrition Superstore. Started in 1996 by two brothers who were into health and fitness and wanted to change the way you could access nutritional supplements, the company has been providing safe fitness supplements since years. In 1996, the customers had two options: go to GNC and pay full retail or go online and make a purchase from an unsecured site, where they were presented only with a listing of the brand and product name, and then pray they got what they thought they had ordered.
Netrition brought consumers not just a listing of the brand and product name, but also a full product description with nutrition facts and an image which helped the consumer to know exactly what they were buying and when placing an order at Netrition.com will be received. The store is known for lightning fast delivery and superior customer service which has changed the nutritional supplement industry that is present today.
In the beginning, Netrition provided only bodybuilding supplements and vitamins for people who worked out. However, after sometime they started offering a variety of low carb products. Before low carb dieting/eating went mainstream, the stored provided a huge range of similar products. Now that the low carb dieting fire has calmed down, the company is one of the last ones standing which is still providing a wide variety of quality low carb products for the serious low carb consumer.
Although the company has immensely grown from where it started which was just a basement of a house, the company has maintained that small business thinking where management is an important part of the daily operations. They believe in customer satisfaction and tends to provide the customers with the best that is available.
The company is currently operating offices and warehouse with totals almost 62,000 square feet. The warehouse is 100% climate controlled with two large walk-in freezers to keep all perishable products frozen until the day they ship to the consumer. The company's order fill accuracy rate is over 99.99% which no other company has achieved yet.
Providing customers with all that they require to maintain their health, the company has proved to supply supplements at a competitive prices, with the fastest shipping time and with superior customer service.
The company has a wide variety of supplements ranging from bodybuilding/sports nutrition to low carb foods, to general vitamins and herbs, to gluten free foods. Some of the categories which are provided by the store are:
· Low Carb Products
· Sports Nutrition
· Diet and Weight Loss
· Gluten Free Products
· Bariatric Approved
· Vitamins
· Beauty and Personal Care
· Herbs
The company has been providing 5% discount on any order which is more than $200. Not just that, the customer care service is also provided to ensure that the customers do not face any issues while buying the products. They even help them to understand the details of what they are buying in a better way.Do not hesitate to contact us the moment you have an issue or a query, and we will happily facilitate you every time to ensure you are kept satisfied and happy with what we have. You won't get such a service anywhere else.
Visit the Netrition website for more detailswww.netrition.com