Learn More About netatmo.com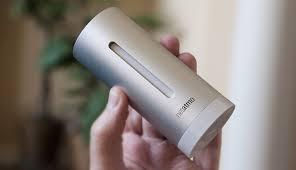 Netatmo is a French company that specializes in consumer electronics for connected lifestyle. Created in 2011 by Fred Potter and Jean-Pierre Dumolard, the company created its US subsidiary in 2012 and has gained popularity in both the countries since. With their innovative products that assist you in advancing to a better standard of living, Netatmo offers an online platform which allows users to sign up and check out their products with a detailed description on their functions in 8 different languages. From environment control of your home to home security and thermostats, Netatmo products are definitely worth checking out! Let's start with a very innovative product offered by Netatmo, Netatmo Weather Station. With the growing air pollution and environmental changes in the atmosphere, it's hard to keep safe from the germs and other harmful particles in the air around your home and surroundings, because they can't be seen, heard or felt unless they attack directly in our body and cause concerns. Well, not anymore! With Netatmo Weather Station, you can monitor and keep track of your environment. And the fun part is, all this will be available on your phone! Isn't that something? With an indoor and an outdoor module, Netatmo Weather Station provides all the required info of your environment on its app, which is available on AppStore, Android Google Play and Microsoft Store. Also, if you want to measure precipitation levels during rain, there is Rain Gauge for Netatmo Weather Station.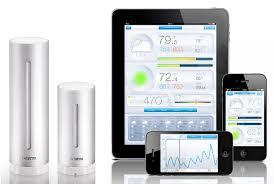 Now, let's talk about home security. With growing cases of house break-ins, home security has become a serious concern these days. Are you looking for a security system for your home that lets you know who is home, your loved ones or a stranger, all on your phone? All you have to do is go through Netatmo website or store and checkout their product that solves this product conveniently, the Netatmo Welcome. A home security camera with face recognition, Netatmo Welcome provides live stream video on your smartphone, tablet or laptop, so that you can check who is at your home currently, and can also record past events. A simple camera could that easily, right? But can it also recognize all the faces in your house and send you their names as soon as it sees them, lets you know if an unknown person is roaming around your house and records only what's necessary? Well, Netatmo Welcome can! Check out more of such features of Netatmo Welcome which make it such an innovative home security device, on their website. And last but not the least, the Netatmo Thermostat for Smartphone. The name may have already given a rough idea of another innovative thinking by Netatmo. Netatmo Thermostat lets you control your home temperature through smartphones, tablets and laptop, no matter where you are! That's the kind of thermostat everyone's looking for these days, Look nowhere else, Choose Netatmo Thermostat and take control of the home temperature in your hand! For more news and updates on Netatmo products, don't forget to subscribe on their Youtube Channel and follow them on Facebook, Twitter, Instagram and Pinterest!