Learn More About namshi.com
Namshi is the famous online shopping destination that mainly caters to the GCC nationals. All you need to do is simply browse through the Namshi's website and select your favourite attire and it will be sent to your right away in few days at your doorstep. Being Middle east's ultimate shopping location online Namshi is very popular amongst Emiratis. It has an expansive and trendiest collection of the favourite brands that you want for bags, clothes, shoes as well as accessories for men, women as well as kids . with its trendiest and unique fashion collection it is emerging as the fledgling online fashion shop which is also planning to expand in North African markets. Namshi.com is basically a Dubai based company that is being funded by a Berlin based firm and it was launched in December 2011 and is well known for offering clothes and shoes to the GCC nations and Egypt.

Namshi is well known amongst the youth because of its young , fun loving and originality depicting image . It delivers completely different online retail experience to its customers all across Middle east. It is the most popular brand amongst the 20-something women and men who like the brand because of its aspirational and accessible selection of products . Namshi also offers a huge variety of brands that have authentically urban-style like Mango, Nike, Ginger, Seventy Five, Coco, TopShop, Adidas, Aldo, and Lacoste. Being a brand of digital era it has grown at rapid pace since 2011 and now is a landmark online shop for the GCC customers that champion all kinds of digital innovations. Its fiercely competitive style along with its fashion-loving clientele it inspires them to go for something new every time and experiment with ease and try out new styles. It offers its customers a wide array of product mix that includes sports and active wear, globally well known brands as well as in-house collections that are meant especially for style conscious people.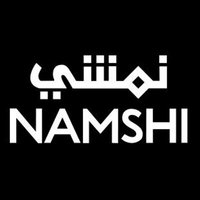 The main feature which attracts the customers towards Namshi is its new arrivals in each and every section. It has won awards twice because of delivering a regular dose of fashion and style to its customers and makes them happy. Every week at Namshi you can check thousands of new fashion and style statements. Here you can find more than 500 topmost brands along with exclusives and their personal labels , thus providing you latest fashion at your fingertips. You can easily get the fashion fix all through the year or everyday and get the deliveries at your doorstep. Just in case you are not happy with the product they also offer 14 days free policy for exchanging the product.