Learn More About mypillow.com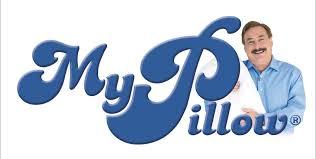 The founder of My Pillow, Mike Lindell, is a manufacturer and an inventor. He is the CEO of My Pillow Inc. and many years ago, he found that his pillow kept going flat. He knew that this happened to pretty much everyone and it was very irritating to not get a good night of sleep because of this factor. Many pillows are made to break down so that customers have to go and get more of them sooner. He would wake up with a hurt neck, sore arms and even his fingers would go numb. He would be tossing and turning all night and he didn't really know why at the time. He wanted to do more research into pillows and even into sleeping disorders too. He was committed to trying to make the most comfortable, the healthiest and the most durable pillow too. For about ten years he was running on the roller coaster of entrepreneurial aspects and he had many setbacks and obstacles that he had to overcome. He had been repeatedly told that his idea was useless and it would not work for anyone. He was told to sell his idea and his manufacturing overseas but he refused. It was his passion and he was going to stick to it and that is what he did. Now, he is very proud to offer everyone the pillow that helps the get a sleeping experience like never before. What many people thought was impossible has been changed into reality. He did manufacture My Pillow and did so in his Minnesota, his home state, with the materials that were all made in the United States of America. He does all of his own in-house customer service and they handle everything just the way he would. He believes that My Pillow is the most amazing pillow in the entire world and many customers agree with him.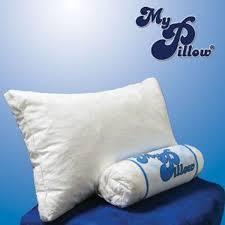 There are so many great benefits from his My Pillow products that it is a lot of mention them all. However, some of the many amazing benefits that his products provide include helping to treat migraines, relieve snoring, treat restless leg syndrome, treat insomnia, help treat neck pain and many other health issues and syndromes too. His products are a newer innovation and everyone seems to love them. When going to the My Pillow store customers are able to get products for their sleep that are like no others on the market today. In the My Pillow store customers are able to choose from many options such as the My Pillow Mattress Toppers, the Standard/Queen Premium Pillows, the King Premium Pillows, Pillow Cases, Classic Series Pillows, Sheet Sets, All Purpose MyCushions, Pet Beds, My Body Pillow, and much more. Each of the products that he has created have improved the sleep of many people all around the world and he is proud of his accomplishment and is happy to see many people getting better sleep because of that. There are so many people in this world who have been diagnosed with snoring, insomnia and other sleeping disorders. However, having any type of sleeping disorder or waking up with migraines is now a thing of the past. The My Pillow Company has found the solution and everyone can sleep better after getting the products and pillows they need for a great night of sleep. There are no other pillows, mattress toppers or other sleeping products on the market that are as wonderful as the ones that are found at My Pillow. They have changed the way people sleep forever.