Learn More About myheritage.com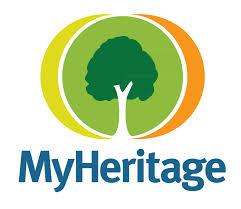 Looking to discover your family heritage? Then log on to MyHeritage.com, where you can preserve, discover and share your family history with the help of the latest technology.Initially set up by a passionate group of IT and genealogy experts MyHeritage.com aims to connect people using the power of families and bonds of friendship. From 2005 onwards, the team has had their head offices outside of Tel Aviv, Israel with sister offices in California. The basic principle behind MyHeritage is to connect families and discover significant relations. This is done by accessing major global record archives and the ever increasing accumulation of family trees. Without having to go through lengthy processes, deal with endless amounts of paperwork or exerting too much, the users are able to search for long-lost relations and find new experiences related to their family that they hadn't heard of before. Furthermore, the web site has operations spanning more than 40 countries and now includes support for over 42 global languages. With 79 million users connected to 30 million family trees, MyHeritage.com has been helping people find their roots. When it comes to online genealogy, MyHeritage.com is considered to be one of the best websites for gathering historical records.To begin the search and find your family tree, you create a small database through the information you know. This platform that you create by connecting the dots can be collaborated on by other relatives and since the network expands across the board, people find long-lost relations on a regular basis.MyHeritage.com allows you to make three different types of trees on your family site; an online tree, a GEDCOM tree, a family tree builder tree.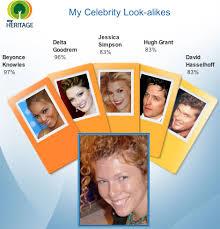 One of the most innovative features that MyHeritage.com offers is affordable DNA Tests, which is one of the most conclusive ways in the world to determine your family heritage. With three industry-leading products on board, the site allows you to find your family tree with unmatched speed and ease. Moreover, all the data entered through this process is kept extremely secure and private, since customer information protection is one of MyHeritage.com's primary concerns. Using complex encrypted database techniques, they make sure that the data is not accessible to anyone but users themselves and their company. MyHeritage is accessible through its smart-phone applications and their website, which is designed to be extremely user-friendly and helps you determine your extended roots without any hassle.The firm has since then been looking to grow in different ways and has launched a project into connecting graves online. The initiative is currently underway in collaboration with BillionGraves and is expected to roll out in the next few years. Named BillionGraves, this project targets on collecting the data of all the headstones in this world with free and simple to use app. It is also planning to collaborate with FamilySearch.org to combine all the data and create a huge database of all the people. MyHeritage.com has the technology and with the new data provided by FamilySearch.org, both the companies can create a great platform for people to reconnect and open more doors to welcome their long lost family members.The ability to match up and connect the family trees which helps the user to discover their unknown branches of the family tree is what makes MyHeritage.com unique. Their highly complex algorithms and programs can find the matches even if there are minor errors or any wrong spelling is typed.