Learn More About musiciansfriend.com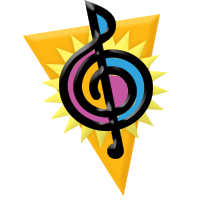 Musician's friend was established in 1983 by a couple, Rob and DeAnna Eastman. The business was initially backed up by a $5000 loan from Rob's parents and the couple ran it out of their California garage. With growing success, they relocated from San Diego to a dairy barn from Southern Oregon and included brother-in- law Al Dinardi in their daily running of the trade. The business soon grew into a chief direct marketer of music gear. The partners had an intimate knowledge of the music industry and they were the first ones to catalog marketers of music gear. They also focused on rock band gear and instruments which is one of the primary reasons why they are so prominent in the field today with amazing success.
Now, Musician's Friend has a number of locations around the US to make sure of excellent delivery and customer support. The corporate headquarters is situated in Sunny Westlake village, California. The icing on the cake is the 700,000 sqft Kansas City distribution centre, MO. Here, on an average, 9000-10000 orders are shipped daily. Over 90% of orders placed by noon are shipped that very day, a commendable fact. The floor is so large that it can hold up to 12 football fields. Musician's Friend believes in recycling and every year around 2 million pounds are recycled.
Musician's Friend offer everything a musician could want under one roof. It ships guitars, bass guitars, ukuleles, banjos, mandolins, amplifiers and effects, drums and percussion, band and orchestral instruments, various accessories, Keyboards and MIDI, Live Sound, Recording, Lighting and stage effects, DJ gear, Microphones and wireless, software and downloads, books, sheet music and media, as well as apparel and collectibles. There is also an Apple/iOS Store, classroom instruments and open box gear. In the parts department, they have fretted instrument accessories and parts, amplifiers and effects, drums and percussion, Pro Audio, Keyboard accessories and parts, Stands and racks, Brass instruments, woodwinds, orchestral strings, concert percussion and marching band gear.

There are Hot Deals available where you can get a sizable discount as well as free gifts and coupons. To help a musician choose the right gear, he can avail of the unbiased reviews from previous customers who are far more experienced. In case of any doubt or clarification, there is a dedicated customer service team on standby, ready to answer any questions you may have.
Musician's Friend has won numerous awards for their excellence in the field of musical gear and accessories. Some of them are, TASCAM 2014 Dealer of the year, Chauvet 2014 e-commerce dealer of the year, CAD 2014 Dealer of the year, Audix 2014 top retailer of the year and the 2014 Bizrate Platinum Circle of Excellence. Musician's friend offers free standard ground shipping with no minimum. Also, if you see an instrument that is better priced than that on its website, it'll match the price up to 45 days after delivery. It has the best return policy in the industry with a 45 day money back guarantee. There are 1,700,000 items on offer. You get free 2 year guarantee on guitars and basses, including parts and labor, 100% free. There are lot of methods by which you can pay including PayPal and all major credit cards. All in all , Musician's Friend is the place to go to for premium shopping on musical instruments.