Learn More About mindymaesmarket.com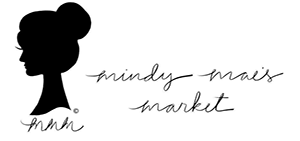 Mindy Mae's Market deals in clothes. This online shop has committed employees who work together to provide their customers with the best quality mind-blowing clothing and apparel. They have expertly styled clothing suitable for everyone's everyday life, and different activities that require all sorts of apparel. The shop offers different categories of goods ranging from clothing, footwear, jewelry, Accessories and another category of goods, they simply refer to as "New Releases". This category features products that are released everyday with new fashions and styles and even others whose styles are just updated. Mindy Mae's Market also offer different services in the fashion industry such as tutorials. You can find their tutorials on the official website and find out a variety of styles and dressing codes discovered only at this store. You can also find out different hair styles from their tutorials and learn about which ones fit you. Examples of hair styles you can find in their tutorials include: The Holiday Faux Hawk Braid, The 3 Simple Gym Hairstyles and The Bubble Ponytail. Other tutorials include: How to get Perfect Long Bob Curls, Messy Mohawk Fishtail Braid, Stacked Double Fishtail Braid, Wrap around Dutch Braid into Messy Bun, Cinderella Inspired Bohemian Braids, Chunky Dutch Side Braid and the combination side braid.
Mindy Mae's Market has put in place affiliate programs that can enable anyone make some few bucks through commissions. You can do marketing for them using your own marketing programs and earn money for all the referrals that come through your site. You can also directly sell products for them and earn commission for the goods sold. Those interested in affiliate programs can register at the website and start doing business with one of the world's top apparel seller right away.They have different offers for various occasions such as The Mother's day, Christmas day, Father's day, Birthday parties among other events. They also make cakes for events such as the aforementioned. They come at some of the cheapest prices you can find on the market. For example, they have adorable and tasty cupcakes for your mum during a Mother's day. Their rewards program is well organized and is designed to appreciate the work done by the employees who always strive to put a smile on the customers' faces. Regular customers and trusted customers are also rewarded via different means by giving them gifts as gratitude for being responsible for the continued existence of Mindy Mae's Market on the online clothe market.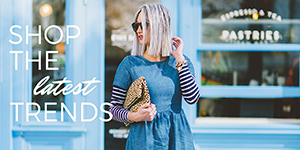 The customer service at the Mindy Mae's Market are well experienced and are willing to help their customers in every situation and for all the difficulties encountered in the course of purchasing the products from this store. They are available every day during the day and can be reached via call, text messaging or email. In addition, they will always get back to you in time and promptly before you consider buying from another store. Buying online has never been easy. Mindy Mae's Market has a well-designed website featuring products from all the categories, while displaying the goods clearly. You can also directly search for the product you want through the search panel and get to it straight away. You can also find their goods on the social media via the social media sites such as Twitter and Facebook.Mindy Mae's Market offers maximum privacy for customer information and any detail you leave with them will not be leaked to anyone else. It is also very easy to return wrong or damaged goods to the store as they have a dedicated department strictly dealing with the returns and exchange programs.