Learn More About mimeo.com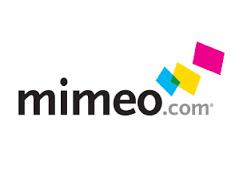 Mimeo provides the online content distribution and printing. Their database of clients is only increasing every day and for now it counts more than 50,000 organizations, small size businesses and more than global 2000 companies from all over the world. They are located in NY, NY and with four facilities in the US, UK and Germany. There are countless proves of their professionalism and quality work since they have many awards, such as Inc. 5000 – Mimeo Named to Inc., List of Fastest-Growing Private Companies for Seventh Time, Web2Awards– Best in Show 4 Consecutive Years and many others.Their offers include presentation printing, manual printing, brochure printing, proposal printing and many others. They offer great solution by industry and business needs and one can easily select the offer he needs. Regardless is he looking for the retail solutions, healthcare print solutions, sales operation solutions, marketing solution and other. The range of their services proves that they think of everything and it is no wonder since they really show that they always think of client's expectations and do everything their customers expect and even beyond.Their platforms include Mimeo print, marketplace and digital. Mimeo print provides online producing of the on-demand production and distribution. Mimeo marketplace is great solution for distributing documents to multiple locations and Mimeo digital is jut ideal for digital and print distribution. Benefits their platforms provide are just endless and one can also get their free demo on their website and this will clearly show that this company is the right choice. Their blog is also something a person should also check out and he will see that their interesting articles are also a priceless help. One can find anything he needs to keno about the right tips for event marketing, using annotations by L& D teams and more.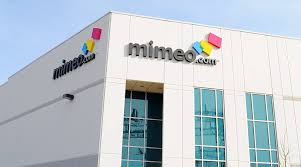 Their customer service is also something they can be proud of. They are always there to answer any question a customer can have and they absolutely eliminate any chance for mistakes. Their Support section placed on top of the website page is also a valuable help for all their clients. Here a website visitor can find case studies that show how Mimeo helped their numerous clients, video tutorials, customization solutions and more. This section also provides a link for direct contacting their customer service and after filling out the online form and leaving the comment; he will soon get needed help. He can also choose to call them, send them email for even start a live chat with one of their customer service agents.
For all of their clients, it is well known fact that they never disappoint, but always deliver only the best service possible. They are considered to be the leaders in this industry. Database of their clients is only growing and the fact that they always have loyal and returning customers speaks enough since one can only expect that from them. One will always want to return to them for their amazing products and this is something that remained the same from the beginning of launching this business.