Learn More About millenniumhotels.com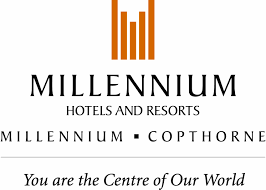 Millennium Hotels and Resorts is a company that own one of the best hotels in town and treats all of the guests as family, with a unique range of global properties. Their hotels are located on beautiful locations and provides all the five star services to accommodate the customers. They seamlessly blend Asian hospitality with western comfort. In a thousand ways there is "More than Meets the Eye" to a Millennium Hotels and Resorts Experience.
Back in 1989, CDL Hotels International acquired its first 6 Asian hotels as a Hong Leong subsidiary. Within five years, the company bought the 548-room Millennium Gloucester Hotel London Kensington and a 13-hotel chain in New Zealand. The next year, they entered the US market and acquired the Millennium Hilton and the Millennium Broadway Hotel New York. In 1997 Millennium Hotels was voted "Best UK Hotel Group of the Year" at the Executive Travel Hotel Awards. Soon after that, Millennium Hotels began its expansion into the Middle East, with several management contracts in the United Arab Emirates.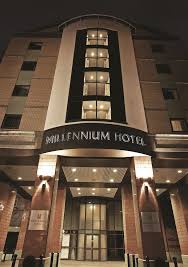 The Hotel Company provides excellent hotels at more than 100 locations with complete package of services to make your trips better. You can book a room online easily by logging in to your account and selecting the desired destination. You can even set the date and payment method which suits you. Their website is highly protected and keeps your data safe, so you don't have to worry about any third party using your personal information or credit card numbers.
Whether it is a vacation trip or a meeting, wedding or you want to throw a lavish party, The Millennium Hotels ensure that you spend some quality time with your loved ones and relax yourself as you enjoy the offers and services provided by the hotel. The Millennium Hotels promises you a luxurious stay to remember all your life.