Learn More About meundies.com

Get over the boring black and blue undies and make your way to super comfortable and bright undies. MeUndies, as the name suggests, bring you the best and brightest collection of undies that are ideal for men and women. Most often, it becomes difficult to find trendy and fun undies for yourself. To overcome the boredom of black and boring undies, MeUndies aims to provide you with fun and trendy undies. The company manufactures undies from extremely soft fiber that is comfortable and soft for your body. It then knits the fabric in a manner to give you comfort, and allows you to move freely. Post dying, the undies are weaved in elastic that stays flat and smooth on your skin. The company makes sure every product is high on quality and maintains the required standards. No undies are passed off without checking them individually. The ones that have not been appropriately manufactured are removed from the lot. The company is rated high on quality and comfort. MeUndies was started with the idea of replacing the boring undies that are usually seen anywhere you go. Brighten up your day with the super comfortable and printed undies. For men, the company has brief, boxer, boxer brief and trunks. The products are made from high quality material that is long lasting and durable. The products are available in various sizes and designs. You can choose from the bright colored boxers and briefs or pick a design of your choice and change your wardrobe with the colorful undies. The material used in the undies is 3 times softer than cotton; it is comfortable and durable with a flexible and soft waistband making it ideal for everyday use.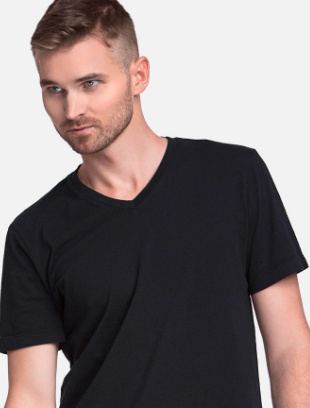 The company has lounge pants for men, in addition to the men's V-neck t-shirt, French terry t-shirt and crew-neck t-shirt. The specialty of the company lies in the packs designed for ease of use and comfort. You can choose from the pack of three, pack of six or pack of ten. The pack of three consists of any three products that could be three briefs, three V-neck t-shirts, three boxers and three boxer briefs. The pack of six is made of a similar pack of six products and the pack of ten includes ten briefs, ten boxers, ten boxer briefs and ten trunks. The company also has a 365-day pack that provides you with bright and new underwear on every day of the year. Similarly, for women, the company offers bikini, boy shorts, model thong, cheeky brief and lacie thongs. There are bright colors and beautiful designs in every category for women to pick their favorite ones. In addition, there are comfortable and soft lounge pants as well as V-neck and crew-neck tees as well as socks for women. The products are long lasting, and stay soft on your skin as well. The company also has a pack of three, pack of six and pack of ten for women to choose from. So, shop in style for these hot undies, tops and bottoms from MeUndies.