Learn More About merchoid.com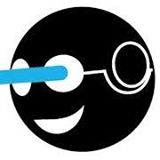 Merchoid.com is an online web portal that sells 100% officially licensed merchandise from your favorite video games, TV shows and movies. It is a successor to GamePointsNow.com and GameKeysNow.com which had been running the show since 2007. The core team remains the same and have brought with them a wealth of experience and knowledge. Both the above two sites had been nominated for multiple industry awards and rank as number one in video game store customer satisfaction in the UK.
With time, the team started decorating their offices with more and more videogame and geek merchandise and realized that if they loved them so much, so would other people. So with Merchoid , the team's experience in video game retailing is brought to the fore in providing you with the highest quality of experience in ordering official geek merchandise online. The team's warehouse is based in Birmingham UK, and orders are shipped worldwide everyday from this very location.
Merchoid sells clothing like T-shirts, Hoodies and sweatshirts, Accessories, Bags, Hats, Jackets and Outerwear, Nightwear and pajamas, Trousers and Bottoms as well as underwear. The t-shirts on offer are the smartest, coolest and hippiest that you can find and they include kid's tops, Long sleeve T-Dotshirts, Sleeveless tops, Women's tops, Polo shirts and T-shirts. The most popular among these are Suicide Squad, Harley Quinn, Harley Quinn:Daddy's Lil Monster Official replica T-shirt, Harley Quinn: Suicide Squad Bubblegum T-shirt Preorder, Suicide Squad: In Squad We Trust, Squad Goals Logo, Zelda: men's Shortama Set , batman V/S Superman Superbatman Premium Burnout, Gotham Demon T-shirt and others. Hoodies and sweatshirts have Spiderman, captain America, Zelda, Fallout 4, and Superman: man of steel, Destiny: strength and sacrifice titan hoodie, master of the frontier, Hoodie with Grey /gold rear design ,Assassin's creed Syndicate Hoodie with gauntlets and many more.

Accessories like badges, belts, blankets, bookends, bookmarks, bracelets and wristbands, earrings, jewellery, key rings, necklaces, scarves and ties, socks, umbrellas, watches and wallets are available with your favourite heroes and heroines. Bags, backpacks and satchels embossed with your preferred designs are available in variety of colours. You can also choose to buy from a select range of hats that go very well with your geek outfits. Jackets and outerwear like jeans, shoes, skirts and dresses, stationery, suits, sweaters ad swimwear are there for you too.
At Merchoid, there is a world of home and office décor to choose from. You have bathroom accessories, bottle openers, Christmas decorations ,coat hooks, computer embellishments, cups and mugs, glasses, Kitchen décor, lights, mousepads, posters and wallscrolls; a huge hit, stickers, stress toys tablet and mobile accessories. The games that Merchoid ship are Assassin's Creed, Atari, Call of Duty, Destiny, DotA, Doom, Fallout, Halo, Legend of Zelda, Mass Effect, Metal Gear Solid, Minecraft, Pokemon, Resident Evil, Silent Hill, Street fighter, Super Mario brothers, Tetris , The Elder Scrolls and Watchdogs among others. The movies and TV shows they cover are Alien, batman, Breaking Bad, doctor Who, Game of Thrones, harry potter, Jurassic park, Star trek, Star Wars, Superman, Terminator, Transformers and The Walking Dead. Comics like Ant-man, Captain America, Deadpool, DC comics, Batman, Guardians of the Galaxy,Mmarvel, Spider-man, Superman, the Avengers , the Punisher and Wonder woman are there for you to pick up.