Learn More About meltmethod.com
The Melt Method is an effective and simple self-treatment method that helps you in staying active throughout your life, regaining youthful look and energy and reducing chronic pain. All you need is 10 minutes of MELT treatment each week and you will manage to reduce the effects accumulated tension and stress of everyday life has on your mind and body. This healing treatment is universally praised by numerous experts, and is widely accepted as the most effective hands-on bodywork pain relief treatment.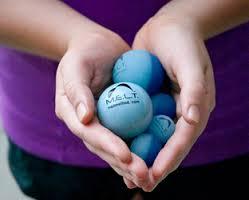 Creator of Melt Method is Sue Hitzmann. She is an educator, exercise expert, psychologist and manual therapist. Sue is a best-selling author too, her book about the Melt Method sold in over 200,000 copies worldwide and was translated in 8 languages all around the world. The story of Melt begun in 2001, when Sue had the idea of giving out home assignments to her fitness clients in order to improve their results. Her own interest in manual therapies sparked from need, she was experiencing terrible pains and not even doctors and psychical therapists could help her. So she started doing research of her own and found solutions in hands-on bodywork. When she healed her pain problems, Sue started concentrating on spreading her knowledge to those who were in similar situation she was in until recently, and quickly became known as the person who can help with what seem to be incurable pain issues.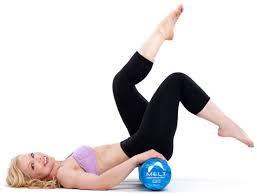 According to numerous newer researches, a balanced nervous system and healthy connective tissue are key ingredients toward pain-free living. MELT method focuses on addressing these two systems in a way that makes them work together, so they can enable the optimal communication between your body and mind. When that's achieved, your body will begin to repair itself, and that will in turn cause lasting and beneficial changes in you. Instead of masking the symptoms with various drugs, you will get to the root of the problem and cause it successfully, and get rid of pain once and for all. On the website you can order several packages which will enable you to start MELTing right away. Packages include DVDs, workout mats, books and instruction booklets. All are available separately as well. You can also sign up to begin training for a MELT instructor, and that will allow you to gain access to a special members only part of the website and gain instructor discounts on all products. Hand and foot trainer instructions are available as well, with three day courses set in Chicago and San Diego. Not only will you gain insight into a very effective and beneficial treatment method but you will also become a part of a growing business, with a well-developed model and established clientele. Now, Melt therapy has over a thousand certified instructors who help people around the world with pain issues by applying hands-on bodywork therapy. You too can start a path toward pain recovery by ordering one of the bundles from MELT website, or even by signing up for instructor training.