Learn More About meijer.com
Meijer is a family business started by Henderik Meijer in Greenville, Michigan in the year 1934 when Great Depression was prevalent in the economy. With the vision to provide a respite to people from going to places to search for affordable and premium quality goods, Meijer started a convenience store where all the items of daily need ranging from food & beverages to Clothing to Health & beauty to Body care and pet care items were available under one roof and at the most reasonable and competitive prices. The reason for the success of Meijer are the core values of the founding father which have been imbibed in their regular conduct of business. The values like "Customer, Competition, Family, Freshness and Safety and Health" are the secret behind excellent service, quality products and competitive price offered at Meijer. With a expansive base of 200 retail stores and a strong online store, Meijer has been successful in being the pioneer of retail selling. It has established several speciality brands that meet the highest quality standard and include Meijer Organics, Meijer Naturals, Meijer Ecowise, Meijer Elements, and Meijer Gold. As one opens the homepage of the brand, they see a neatly organised and easy to navigate website that makes shopping easier. By clicking on the 'Shop' tab, the user is directed to a pop-up menu which further classifies products into various heads like beauty, per care, grocery, health , toys electronics, Home, home improvement and auto and Garden Patio. Such classification makes it easier to land in the page offering product of your need and saves much time and effort. Further, if the user wants to save more time, he/she can directly enter the name of product in the search bar available on the top of the homepage and find product in the quickest way possible.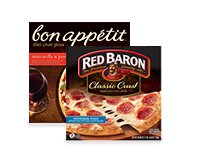 Every week Meijer comes up with great deals and discounts on many products, the information about which is regularly updated in the 'Weekly Features' section available in the web portal. These offers are great way to save more and enjoy best quality at affordable prices. Don't miss out on them. All the information about various products on which offers and discount are available is present at the bottom of the webpage. Just click on them and add them to your cart. Meijer means quality, freshness and affordability. Beside vast range of products, Meijer has also excellent service in the field of Bakery, Pharmacy, Optical and Photo. Your everyday requirements for all things from fundamental needs like food, clothing to special needs like home decor to pharmacy to optical ones, can be fulfilled at one stop at Meijer. For all the special occasion, create your own cake like photo cake, theme cake, party trays and they will be delivered at your doorstep on exact time. Walk in the store, call or order online to place your order. Join in the community of mperks and win exciting rewards and coupons when you shop at Meijer which helps you make maximum saving in your shopping cart. Signing up for " mperks " is absolutely free.