Learn More About medjetassist.com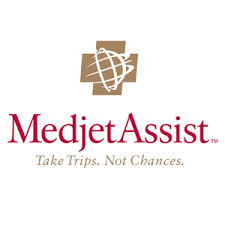 Whenever we plan a trip, we are told to stay safe and have a good time. Some even strongly advise taking travel insurance to ensure we are properly covered in this regard. As cumbersome it may seem, they all have a valid point: serious emergencies never take a vacation and can happen at the most unsuspected and unexpected times. Be the medical issues, accidents, political instability, social upheaval, or natural disasters, your fun trip can turn into a living nightmare from hell in a moment's notice. Wouldn't be better to have an insurance plan that can help you immediately get any assistance and evacuation from medical emergencies and more?
MedjetAssist is the nation's first name in traveller protection membership programs. In 1991, MedjetAssist was the first to pioneer the air-medical transport membership program. Today, MedjetAssist has expanded to provide memberships that offer travel security and crisis response in addition to travel medical protection. So when the unexpected happens, MedjetAssist is the name you want on your side: The most experienced name on the map. We have forged connections all over the world, building a global network of air medical transport affiliates. At any given time, MedjetAssist has access to more than 250 private air ambulances staffed with highly qualified pilots and specially trained emergency medical personnel, ready to launch at a moment's notice, from more than 50 locations worldwide. Our vast air ambulance and medical evacuation network means MedjetAssist can respond to our members as quickly as possible from virtually anywhere in the world. Our policy gets activated the moment you are more than 150 mile radius away from your home.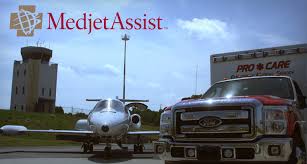 MedjetAssist offers two policy options: MedjetAssist for medical emergencies and the more comprehensive Medjet Horizon for medical, security, and crisis response scenarios worldwide. MedjetAssist picks up where other services drop off. A MedjetAssist membership helps you avoid costly fees and frustrating fine-print restrictions on your medical care or crisis response. Before you travel domestically or internationally, enrol in a MedjetAssist membership that is often open to residents of USA, Canada, and Mexico up to age of 75 for the greatest possible control of your health and safety. You can choose a number of enrolment options that suit your traveling needs and frequency and all you have to do is pay your annual membership fee. We'll take care of the rest if an emergency arises.
We also value our customers immensely and are always here to help in whatever way we can regarding our goods and services. Do not hesitate to contact us the moment you have an issue or a query, and we will happily facilitate you every time to ensure you are kept satisfied and happy with what we have. Our lines are open 24/7 throughout the year and if emergency ever strikes, just call us with your ID information ready and we will take it from there. You won't get such a service anywhere else for the ultimate travel insurance on the market. If you are ever not satisfied from our service, then you can notify us in due course and we can end your subscription plan after an agreeable time frame to ensure we part on good terms.
For more information regarding our enrolment plans and other services, just visit our official website.https://medjetassist.com/