Learn More About maxwellsdiy.com

Maxwells DIY is offering a huge platform for the users to have their home, kitchen, bathroom and garden redecorated and refurnished through the vast and extensive range of DIY products from which the consumer can choose from, according to their needs and requirements. Maxwells DIY not only provide the best products, but also gives their customers satisfactory services and help them in any way possible.The wide range of products is placed under different categories like Gardening & Outdoors, Kitchen & Bathroom, Painting & Decorating, Flooring & Tiles, Plumbing & Electrics, Doors & Security, Furniture&Homeware etc. The consumer can find all the different types of materials to decorate their home to be the one into their dream home with ease and without going through any difficulty. The customer can find proper tools for their gardens to not only redesign the garden, but also can give it a new life. Maxwells offers different types of plants seeds, gardening tools, bbq's, lawn care equipment, different types of garden furniture, pest control, bird feeders and seeds etc. to make the garden a fun and happening place.Kitchen & Bathroom accessories are also available in abundant of range. The customer can redecorate and upgrade on their kitchen and bathroom accessories to stay with the modern times and have a good impression on everyone. Shoppers can choose from a wide range of different accessories to make their kitchen look more beautiful and they would like to step-in the kitchen again-and-again.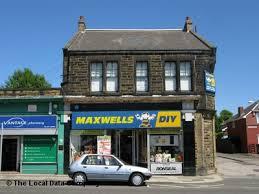 To renovate the floor of your homes according to you needs and style you can find all the types of latest styles of tiles and flooring. It will bring a sense of new feel and excitement in your life as you will see the home of your dreams coming into reality and it make you feel rejuvenated. You can choose from laminate flooring, laminate staircase kits, different types and colors of carpets and fittings. Maxwells DIY also deals in different types of exterior doors, sliding doors and composite doors. The doors come in different styles and designs to match the interior and exterior of your home and make a style statement. As people of our generation are very careful about the security of our beloved and precious home, Maxwells also make available different types of door locks and padlocks so that you can go anywhere without being concern about the safety of home or your loved ones at night. It will help you to keep safe.Maxwells DIY not only gives the best products present in the market, but they also provide services to help to rearrange or refurnish your home into you dream home. The use of the website is very simple and easy. You can place an order from the website directly through the various modes available. But if somehow you are finding it difficult or have any questions you can message them and they will help you in the shortest time possible. You can also avail discount and other schemes available on their website.Maxwells DIY loves social media and often posts user engaging posts on different social media platforms, like Youtube and blog. Both works best for different types of content researchers for gaining the needed information on kitchen, bathroom etc products.