Learn More About marylandsquare.com

Did it ever happen to you that you were at your favourite shoe store, liked a shoe the most but could not find your size of the shoe? That is frustrating and heartbreaking. Thank God, Maryland Square is for your rescue! Maryland Square boasts of a wide range of shoes and accessories in a full range of sizes, which includes size four until fourteen, all inclusive and most importantly, in all width sizes, which is the range in and between AAAA and EEEE. Imagine! There will be no more frustrations and disappointments for not finding your right shoe in the right size. Maryland Square brings the latest trend of shoes from all your favourite brands around the world. Maryland Square takes that extra effort to bring the best styles including the famous contemporary footwear to add to its collection of shoes. It is not possible that you do not find the right style of shoe, for the right season. With so many shoes available, everyone has a pair to shop and own. The Maryland Square also has a huge range of handbags and accessories, to fill your wardrobe with designs and styles from all over the world. It is no secret that Maryland Square's customers return and love shopping here. And the newcomers to Maryland Square are awestruck and promise themselves to buy from the company only.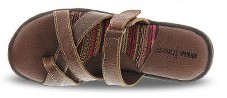 Maryland Square has a huge collection of shoes from thirty brands around the world. From Aerosoles to Amalfi to ARRAY to Auditions to Beacon to Clarks to Cobb Hill to David Tate to Easy to Street to Grasshoppers to Hush Puppies to Keds to Life Stride to Mark Lemp Classics to Merrell to Minnetonka to Munro American, you have a large variety to shop from. There are also brands like Naturalizer, Warmers, New Balance, Walking Cradles, Propet, Skechers, Trotters, Softspots, Toe, Van Eli, Ros Hommerson, and Wanderlust. The list of brands adding to Maryland Square is only increasing. The brands also like to be associated with Maryland Square as it is beneficial to the brand owners to improve their reach to its customers. Maryland Square has thousands of varieties of shoes in its store, which you can see on its website. You can choose a shoe based on the category. Some of these categories include Outdoor shoes, Athletic shoes, Boots, Casual wear, Dress wear, Flats, Lace-Ups shoes, Pumps, Sandals, Slip-on, Loafers, Slippers, and Sneakers. You can also select shoes from narrow width to broad width ones on the basis of special occasion. To help you find quick shoes of the right size, Maryland Square offers you a tool named shoe size finder. Maryland Square has a very user-friendly website and you can navigate through the products with ease. The second category you can use to find your shoe is its Extended sizing option. In case you know your shoe size perfectly, you can choose among various sizing options. The sizes that Maryland Square offers include Super Slim Shoes that include the sizes SS, 4A, AAAA, Slim Shoe that includes the sizes S, 3A, AAA, Narrow Shoes that include the sizes N, 2A, AA, Medium Shoes that include the sizes B, M, Wide Shoes that include the sizes W, C, D, E, and Extra Wide Shoe that includes the sizes WW, XW, 2E, EE, 4E, EEEE, 5E, EEEEE. Maryland Square is probably one of those amazing stores where the sizing options are so clear and easy to choose. Maryland Square also offers various accessories including Gloves, Mittens, Handbags, Hats, Scarves, Shoe Care, Socks, and Wallets. Again, you can select the accessories by sale items and new items. There is a special feature in Maryland Square, called the Online Exclusives, which include Boots, Casual, Dress, Lace-ups, Sandals, and Pumps. You can see special exclusives like narrow online exclusives and wide online exclusives. Lastly, you can find all the items in the sale. Any product that you want to buy in Maryland Square, can be ordered online through a secure payment channel. This unique shoe and accessories store stands apart from any other footwear store by many factors. Maryland Square has brought convenience to its customers, like no other store has ever brought before. Join the Maryland Square customer family,cherish your options and wear them in style!