Learn More About marliesdekkers.com

Marlies Dekkers is a renowned Dutch designer known for her lingerie line 'Undressed'. She is the pioneer of 'innerwear as outerwear' trend. She changed the concept of lingerie with her innovative and pioneering designs. Driven by her creativity, she designs her lingerie based on her vision of life and making women feel more confident with her high-end lingerie designs. Marlies graduated from the Art School in Breda with a distinction in 1991 and won the Zeebelt Prize for best student of all art academies within Netherlands. The journey started in 1993, when she launched her first lingerie collection 'Undressed' with a government grant of 16000 Euros from the Ministry of Economic Affairs. In 1994, Marlies was named as the 'Lingerie Wearer of the Year' and won the Dutch Body Fashion Award. Later in 1997, Marlies put up an exhibition in the Rotterdam Art hall and got recognition for her creative designs. She expanded her presence by opening up a store in Antwerp in 2002. On completion of ten years in 2003, the book named '33 Propositions' was launched in collaboration with writer Meghan Ferrill. Marlies organized a fashion show showcasing her collection in the Museum Boijmans Van Beuningen to launch the book. Marlies opened her first Marlies Dekkers store in Netherlands in Rotterdam. As the popularity of the brand grew, Marlies Dekkers won the Grand Seigneur of the Dutch Textile Organisation Modint, which is known as the highest fashion award in Netherlands. In the year 2006, she did her first show (Birds of Paradise) ever in the fashion capital of the world, Paris in Nouveau Casino.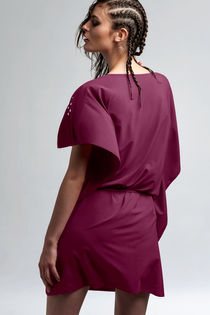 The year 2007 was full of recognition and awards for Marlies Dekkers. She won three awards, Prix Veuve Clicquot declared her as the Business Woman of the Year, she also won the CILA Award (Contours International Lingerie Award) by Contours that is the most famous trade paper of America and the Golden Record Award for designing the cover of the Sex 'n Jazz CD of Gare du Nord. In this year only, she also opened a store in Amsterdam. The completion of fifteen years of Marlies Dekkers was celebrated with an exhibition in the Rotterdam Art Hall. In the year 2008, Marlies again won the CILA award in New York for the 'Best Maternity' collection. She also presented her collection at the prestigious 'Paris Fashion Week', that made her all dreams come true. In October 2010, Marlies set up a campaign for breast cancer awareness, from which part of the proceeds generated from this campaign were donated to charity. She designed the pink ribbon lingerie and the proceeds generated were donated to breast cancer awareness foundations across the world. The year 2013 celebrated twenty eventful and successful years of Marlies Dekkers. The Rijksmuseum in Amsterdam is one of the best museums out there, and in the year 2015 Marlies worked as a guest curator for the fashion exposition Fashion in Bloom. It was very well received and Marlies' extraordinary style drew a lot of attention. All thanks to the grit and determination of Marlies, she has managed to build that small cottage industry into a formidable MD Group today. They have their offices in Netherlands (Rotterdam) and Hong Kong. Marlies Dekkers is now an established brand world over with around 500 selling points world over and 6 own stores. Other important locations where Marlies Dekkers is sold are Bijenkorf (the Netherlands), Selfridges (London) and Inno (Antwerp/Brussels). Every collection has a story to tell, and so is the case of this awesome lingerie brand. Marlies takes inspiration from various philosophers and artists and her own life experiences too while designing the pieces. Now, she has five major collections- the marlies|dekkers (signature collection, style collection, couture collection and swimwear collection). The various kinds of categories that you can choose from are bras, panties, bodysuits, corsets, garter belts, caftans and slip dress. So, feel confident while stepping outside in its comfortable fabrics of swimwear and lingerie wear.