Learn More About makemytrip.com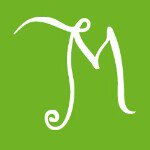 MakemytripInc.is an Indian online travel company that was founded by Deep Kalra in 2000. The company's headquarter located in Gurgaon, Haryana. It was nurtured from the seed of a single great idea to empower the traveler. MakeMyTrip went on to pioneer the entire online travel industry in India. Makemytrip, the online travel company provides online travel services including domestic and international holiday packages, flight tickets, hotel reservations, rail and bus tickets etc. MakeMyTrip has revolutionised the travel industry over the years. MakeMyTrip made strategic acquisitions in pursuit of growth through new channels and markets in Southeast Asia in year 2011 and 2012 and it has been consistently recognized as one of India's best travel portals. Created to empower the Indian traveller with instant booking and comprehensive choices, the company began its journey in the US-India travel market. It aimed to offer a range of best-value products and services along with cutting-edge technology and dedicated round-the-clock customer support. MakeMyTrip's rise has been lead by the vision and the spirit of each one of its employees, for whom no idea was too big and no problem too difficult. With untiring innovation and determination, MakeMyTrip proactively began to diversify its product offering, adding a variety of online and offline products and services. MakeMyTrip also stayed ahead of the curve by continually evolving its technology to meet the ever changing demands of the rapidly developing global travel market. Steadily establishing itself across India and the world, MakeMyTrip simultaneously nurtured the growth of its offline businesses like its franchises and affiliates simultaneously, augmenting the brand's already strong retail presence further. MakeMyTrip is much more than just a travel portal or a famous pioneering brand - it is a one-stop-travel-shop that offers the broadest selection of travel products and services in India.

The company is currently operating 65 reatail stores in across 50 cities in India and the online store Makemytrip.com. Also the company has recently launched the mobile apps which make the use of the website more convenient to the mobile users. Also, there are international offices in New York City and Sydney. MakeMyTrip was launched in the US market in 2000 to cater to the overseas Indian community for their US-to-India travel needs. The founding team consisted of Deep Kalra, Keyur Joshi, Rajesh Magow and Sachin Bhatia. The company has been consistently ranked among the Top 10 "Great Places to Work for in India" by the Great Place to Work Institute and The Economic Times, for four years in a row.
The products and services provided by Makemytrip include flights booking, rail and bus tickets booking, cab service, Holiday package booking include Hotel and flight tockets booking, mobile solutions and router planners. These are as below:
1. MakeMyTrip provides flight tickets for travel in all major domestic as well as international and low-cost carriers operating in India. It caters to travellers for both domestic and international travel from India. Apart from this, it caters to inbound travel to India from countries like US, Canada, Singapore and UAE.
2. Rail and bus tickets booking service is also provided here. Makemytrip sells online rail ticket to its customers and they are offering features like return tickets with single payment option, automatic alerts , flexi- search and updates on the availability of tickets. Also, it offers tickets for all kind of buses like, deluxe, semi deluxe, sleeper, Volvo, Air conditioned, Non air conditioned etc.
3. If you are looking to hire a cab, then Makemytrip can help you to hire the same. It is operating cab hire services in conjunction with holiday package bookings.
4. Makemytrip also offers holiday package booking services which includes hotels and flights booking. The company offers hotels booking in Indian hotels as well as international cities. If you are looking for a luxury hotel or affordable accommodation, Makemytrip will help you to search for the same as per your convenience. There are 13000 Indian hotels and Guesthouses that can be searched on MakeMytrip and 184000 hotels outside India.
5. Makemytrip launched mobile apps for windows, iphone, android and blackberry devices in year 2012. The app offers services like flight and bus bookings, hotel reservations and holiday packages. It also caters to other post-purchase requirements like generating e-tickets, making cancellations, tracking status of refunds and other travel alerts.
6. There is router planner is also available on Makemytrip that will provide you basic information about more than 1 million routes in India.
If you are looking for fight booking, hotel booking, holiday package booking, and Cab hire services, Makemytrip is the great place which will fulfill all your requirements. Online payment can be done using different online payment methods easily. They love to share their latest updates on social media platforms like facebook, twitter, instagram etc.